Business Litigation Lawyers
Do You Need Legal Help?
Business Litigation Lawyers
Do You Need Legal Help?
Business Litigation Lawyers
Do You Need Legal Help?
Business Litigation Lawyers
Offices in New Jersey, New York, Florida and Arizona
Having an issue that requires the help of a lawyer can be frustrating. We understand that finding the right business litigation lawyers can be tricky because you want someone who can be dependable. Our business litigation lawyers are here to help you through this complicated process. Please call us as soon as you can to set up your initial consultation. We want to help you make this process easier as you deal with something that's very stressful. We will let you focus on what you need to do and take care of all the litigation for you. Call us right away to set up your consultation with our business litigation lawyers to get started.
Why You Need Business Litigation Lawyers
When there is wrongdoing that is harming your business, you need the help of lawyers who know what they are doing. Our business litigation lawyers have become skilled and knowledgeable about these types of issues so that you don't have to worry about the legal aspect of running a business. Especially if the business is a corporation, there is a need for a defensive strategy to protect the business from risks.
No one wants to have a bad business deal or relationship, but you need to be ready for that when they happen. Litigators are there to help handle a deal gone wrong or to take measures to prevent bad business practices. These disputes can be very complicated and it can be something your business isn't ready for, which is why a lawyer is needed.
Our business litigation lawyers work deftly and quickly to help businesses with these matters. These cases involve a lot of sensitive information, and we want to be at your side as soon as possible to protect your business.
Recoverable Damages
Business litigation is going to look different for each person. Types of damages that you can recover will vary based on your circumstances.
Here are the most common types of damages we see in business litigation cases:
Compensation damages is the first thing that you will likely see from the defendant, if you are the plaintiff. This covers any losses that you can prove and should restore your financial situation to what it was before the loss has occurred. That includes losses of profits and income.
If there are losses that are harder to determine they are called reliance damages. This kind of compensation is meant to cover anything that the plaintiff is due from the defendant based on their failure to oblige on a contracted matter.
Restitution damages are sometimes awarded in business relation cases. This is usually when there is a breach of contract where the defendant has not delivered what they promised to. Whatever the value of the failure the defendant caused was will be compensated back to the plaintiff.
Liquidated damages are sometimes seen directly in contracts that dictate how much a defendant would owe the plaintiff if there is a failure to honor the contract. If there is nothing in the contract about liquidated damages, the court can deliberate about the competition that is owed by the defendant to the plaintiff.
On some occasions, there will be punitive damages given to the plaintiff if the defendant acted in a malicious way.
Business Litigation in Trial
You may be worried about starting a business litigation and having to go to court for it and endure trials. That's not typically what happens with business cases. Trial isn't really the natural next step. You still need to prepare for a difficult journey, however, when dealing with these matters. You still need a strong case. Your lawyers are going to have to work to build this strong case with you so that you are ready for any negotiations where there are stakes that are high. The more prepared we are, the more likely you are to end up in a good spot.
If you are lucky, the other side of your business litigation matter will hire lawyers who don't know how to navigate a courtroom. We are more than ready to handle the ins and outs of what a courtroom needs in order to be successful and we will be confident handling your case, if it comes to that. Our business litigation lawyers are ready for anything.
If you would like to hear more about our past successful case results in business litigation, we would be more than happy to tell you about them.

"This law firm really will change the way you feel about lawyers. You won't find better representation anywhere else and the caring, urgency, and aggression are absolutely unmatched. You do not want another firm in your corner. You want this one." – Chris M. *
*Results may vary depending on your particular facts and legal circumstances.
Call Our Business Litigation Lawyers Today
Our urgent and skilled response in business matters makes us the right choice when you are dealing with a matter that requires litigation. We have the skill and knowledge that you need to serve you and deal with any disputes that arise in your business practices. Our lawyers offer fearless and fierce representation in a courtroom, too, if need be.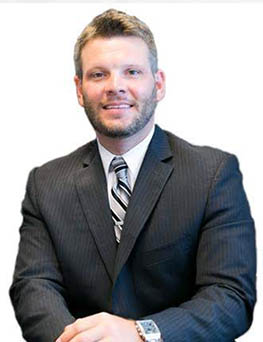 Jeffrey L. Greyber
Partner, Florida Litigation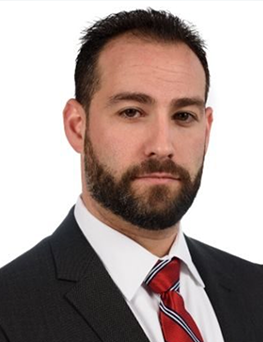 Michael J. Smikun
Partner, Litigation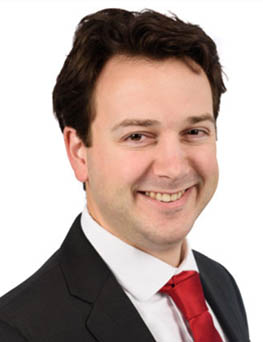 Brian A. Williamson
Attorney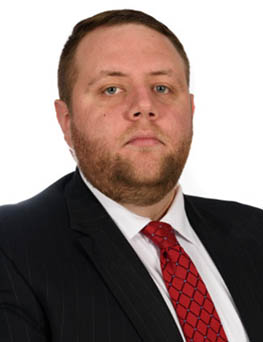 Christopher R. Miller
Senior Litigation Attorney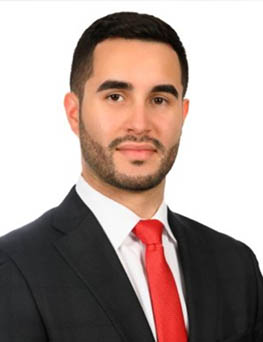 David Quinones III
Senior NY PIP Attorney
If you are worried and stressed out about what is going to happen and what you were going to do, please do not hesitate to reach out to our business litigation lawyers as soon as possible here at Callagy Law. Please allow us to use our years of handling business litigation to help you with your needs today.