New Jersey Bus Accident Lawyers
Do You Need Legal Help?
New Jersey Bus Accident Lawyers
Do You Need Legal Help?
New Jersey Bus Accident Lawyers
Do You Need Legal Help?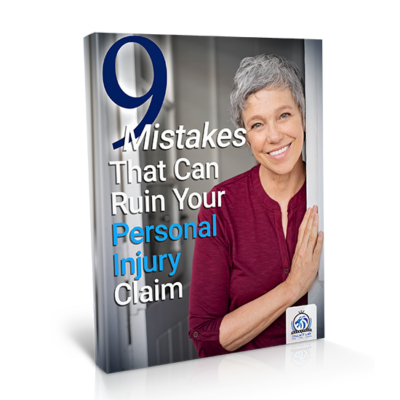 9 Mistakes That Can Ruin Your Personal Injury Claim
Are you or a loved one currently involved in a personal injury case? Download our FREE guide to learn about the things to avoid doing during your personal injury case.
Fill out your information below to receive your free guide.
New Jersey Bus Accident Lawyers
Offices in Paramus and Jersey City
When you are hurt in a bus accident, it can feel like your life is flipped on its head. You likely have never had to deal with a bus accident case before. It can be confusing and overwhelming. Our New Jersey bus accident lawyers want to help you get justice for your case. Please do not hesitate to call us today to set up a free consultation. Let's get started on getting you justice.
Have you or someone you care about been injured in a bus accident?
First, we are so sorry you are going through this. We know this is a difficult time for you and your loved ones. Bus accidents can be very dangerous since they involve so many people.
You might be feeling uncertain about what this means for you and your health. Both personal and financial.
You might be wondering:
How can I recover from this?
Who pays the medical bills?
Do I have legal justification for a legal case?
What do I do from here?
Take the time you need to heal. Emotionally and physically. We'll help you through everything else.
Parties Involved in a Bus Accident Claim
There are four parties involved in any given personal injury case:
The plaintiff
The liable party
The liable party's insurance company
The bus accident lawyers
You are the plaintiff in this bus accident case. The plaintiff is somebody who has been injured due to somebody else's negligence or carelessness. You are entitled to compensation.
The liable party is the one who is responsible for causing you harm. In a bus accident case, it might be the driver of the bus. It may also be another driver on the road who caused you to be involved in this bus accident. Through investigation, we can determine who the liable party is.
The liable party's insurance company is going to be responsible for giving you compensation.
Your New Jersey bus accident lawyers are going to be holding that liable party's insurance company accountable for the harm that they're insured has caused you.
Factors That Go Into How You Are Compensated
Compensation for a personal injury case is based on a lot of different factors. There are two categories of compensation that you can receive. There are non-economic damages and economic damages.
Noneconomic damages can be harder to put a number figure on. Noneconomic damages are things like pain and suffering, loss of quality of life, and loss of enjoyment in life. They can be the mental and emotional impact that this bus accident has had on you.
Economic damages are things like your lost wages from having to miss work, the amount of medical bills that you have spent due to your injuries, and rehabilitation costs. These are the things you can put a dollar amount on because there are receipts to show how much damage has been done.
All of these things are going to be factored into your compensation award that you'll be offered a settlement from the insurance company. This first settlement offer is going to be most likely far too low to account for all of the damages that you have incurred from this bus accident.
Our New Jersey bus accident lawyers won't take a lowball offer from the insurance company. We want to make sure that the compensation word that you end up with is going to be fair and full. You don't get a second chance once this case is over. We are going to make sure that this brings you justice.
Mistakes to Avoid Making in a Bus Accident Case
You only get one chance to get compensation. Make sure you're doing it right. There are several things that you can do to ensure the success of your case. Here are some mistakes you don't want to make.
First and foremost, you need to make sure that you are not leaving the scene of the accident without reporting your injuries. If you were on the bus when an accident occurred, do not get off of the bus until there has been a report that you were there when it happened. If you were a driver involved in a bus accident, make sure you get the proper authorities on the scene to make a report about the accident and your involvement in it.
Next, you need to make sure that you are treating your health as the top priority. You might feel like you need to just go back to work after the bus accident and carry-on with your day. If you go on about your day without getting medical treatment, you can make your symptoms worse. You are also going to make yourself look suspicious to the insurance company who is supposed to be giving you compensation. They are going to look at your delay in medical attention as a way to claim that you weren't as badly injured as you say. We understand that you have other priorities in your life, but you need to make sure that your health is number one. The insurance company is not going to be as understanding.
Lastly, don't try to do this alone. You should be looking to get proper representation. Don't hire a lawyer who has never handled a bus accident case before. Hire the New Jersey bus accident lawyers who know exactly what needs to get done in order to get your justice.

"This law firm really will change the way you feel about lawyers. You won't find better representation anywhere else and the caring, urgency, and aggression are absolutely unmatched. You do not want another firm in your corner. You want this one." – Chris M. *
*Results may vary depending on your particular facts and legal circumstances.