New Jersey Nursing Home Negligence Lawyers
Do You Need Legal Help?
New Jersey Nursing Home Negligence Lawyers
Do You Need Legal Help?
New Jersey Nursing Home Negligence Lawyers
Do You Need Legal Help?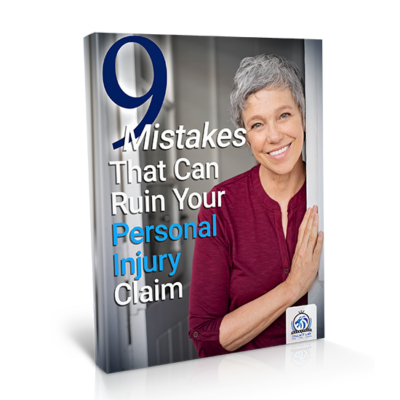 9 Mistakes That Can Ruin Your Personal Injury Claim
Are you or a loved one currently involved in a personal injury case? Download our FREE guide to learn about the things to avoid doing during your personal injury case.

Fill out your information below to receive your free guide.
New Jersey Nursing Home Negligence Attorneys
Offices in Paramus and Jersey City
Having a loved one go into a nursing home is a very difficult decision to make, and it can be absolutely heartbreaking when your loved one is a victim of negligence. Our New Jersey nursing home abuse attorneys are here to help you and your family seek justice for the wrongdoing your loved one had to suffer. Call us as soon as you can to set up an initial consultation. We are here for you during this difficult time.
Signs of Nursing Home Abuse
 Oftentimes, it is hard to identify in a nursing home abuse but, if you were on the lookout, there are some things that you should be aware of so you can be proactive if you suspect abuse. First, you should be looking at your loved one's bedsheets to see if they are soiled and no one has taken any time to clean that up. You also should be aware of any bruising or cuts or injuries to your loved one. You may also notice that they have lost a lot of weight, which could be a sign of malnutrition. Any nervousness that is abnormal from your loved one could also indicate they are a victim of abuse. If you are unsure if this is going to be a nursing home abuse case, please don't hesitate to reach out to our New Jersey nursing home abuse attorneys to go over the details of what you're witnessing.
Our New Jersey nursing home abuse attorneys are going to be able to direct you on what kind of legal action you are entitled to take, if any. Some signs of abuse might seem trivial to you but to someone who has been handling cases like this for a long time it could be a clear indication that you are entitled to a claim.
If your loved one appears to have died in strange circumstances, that could absolutely be a case for nursing home abuse, especially if they seemed to have been in good health shortly before their passing.
Measures You Can Take
 Having someone you love subjected to this kind of abuse can make you feel very helpless. We want you to know that this is not your fault. There are some things that you can do that will help your lawyers build a strong case. One great thing that you can do to help your loved one get justice is collect evidence. You can take photos of their injuries, as well as any unhygienic conditions that they are living in. You can get their medical records from the nursing home for the lawyers to use to build a case with. If possible, you can also remove your loved one from that nursing home. You may also consider having authorities come and make a report about the facility and the negligence of which they are potentially guilty.
One thing that we urge you not to do is talk to the insurance company who represents the nursing home. They may seem polite and helpful but their main goal is to undermine their insured party's responsibility for the harm your loved one has suffered. If they call and ask you for any statement of any kind, do not give them one. You are under no legal obligation to do so. Our New Jersey nursing home abuse attorneys can handle that communication for you to protect your loved ones right to justice.
We strongly encourage you not to try to handle this without legal representation. The insurance company is likely going to be trying everything that they can to save themselves money, which means attempting to devalue your claim. We don't want that to happen to you. Please allow the nursing home abuse lawyers to handle your case and do everything in their power to get justice. And do not feel like you should not reach out to a lawyer because of the hassle or the cost. We will make this as easy on you as possible, and we do not expect a single penny from you unless we win your case.

"This law firm really will change the way you feel about lawyers. You won't find better representation anywhere else and the caring, urgency, and aggression are absolutely unmatched. You do not want another firm in your corner. You want this one." – Chris M.
*Results may vary depending on your particular facts and legal circumstances.