New Jersey Will Drafting Attorneys
Do You Need Legal Help?
New Jersey Will Drafting Attorneys
Do You Need Legal Help?
New Jersey Will Drafting Attorneys
Do You Need Legal Help?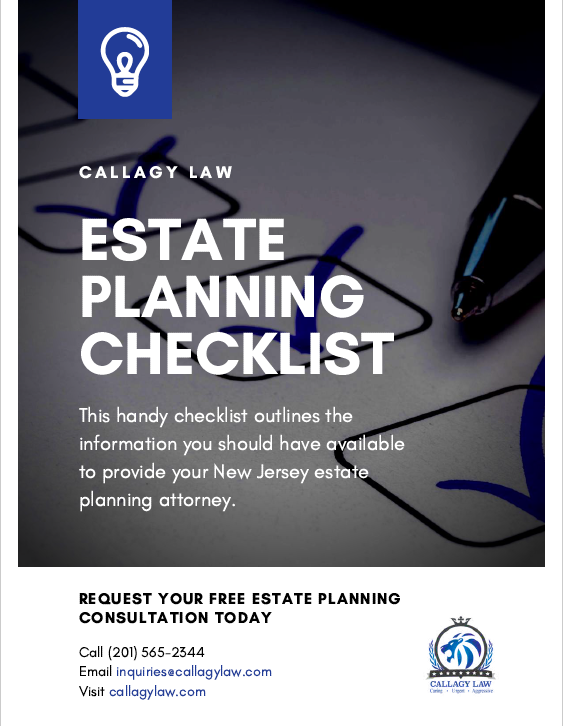 Estate Planning Checklist
No one wants to think about their own demise, but everyone should take the time to get their affairs in order. Putting a little thought toward how you would like things to go once you are gone can give you great peace of mind now, as well as spare your loved ones a lot of headache later on. This FREE estate planning checklist PDF outlines the information you should have available to provide your New Jersey estate planning attorney.

Fill out your information below to receive your free checklist.
New Jersey Will Drafting Attorneys
Have you put off preparing or updating a Will? Perhaps either due to a lack of time, resources, or even just an emotional avoidance of the subject? These feelings are completely natural, and understandable. The New Jersey will drafting attorneys at Callagy Law ares here to help you through this process.
New Jersey Will Drafting Attorneys
what many people do not realize is that the act of preparing a will is one of the most significant steps you can take to control the Legacy you leave for your families and loved ones.

Perhaps you feel like having a Will prepared is not necessary given your finances or family members? However, if you have any of the following, you do have substantial items that you should have a say in distributing to your family:
Do you own a home with equity?
Do you have any life insurance policies?
Do you have any savings or cash?
Do you have valuable jewelry or family heirlooms?
Do you own any vehicles, or other valuable items?
Do you have pieces of furniture, pictures, jewelry or other items with sentimental value?
Would any of the above items be distributed to more than one individual, or to anyone other than a spouse?
If your answer to any of the above is YES, then having a pre-drafted Will prepared is Essential to ensure that your assets are distributed as YOU wish, not as determined by the State Court or anyone else.

Callagy Law is Caring, Urgent, and Compassionate; we understand the sensitivity needed when preparing a Will. We can help you, and give you guidance, without overwhelming you with legalese, so that you can make the best decisions for you, your family, and your legacy.

"This law firm really will change the way you feel about lawyers. You won't find better representation anywhere else and the caring, urgency, and aggression are absolutely unmatched. You do not want another firm in your corner. You want this one." – Chris M.
*Results may vary depending on your particular facts and legal circumstances.
Call Our New Jersey Will Drafting Attorneys Today
You Need A Protector, A Guardian, A Champion. Callagy's team of New Jersey will drafting attorneys are here to help you.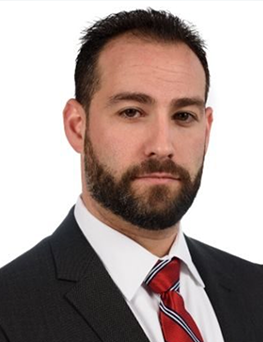 Michael J. Smikun
Partner, Litigation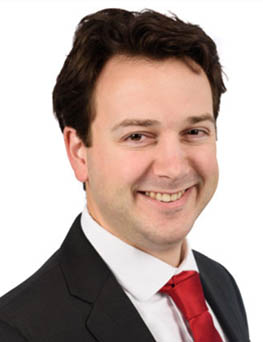 Brian A. Williamson
Attorney