Differences Between General and Special Power of Attorney
Are you wondering about the differences between general and special power of attorney? Watch this video, then call our New Jersey lawyers.
Question:
What is the difference between a general power of attorney and a special power of attorney?
Answer: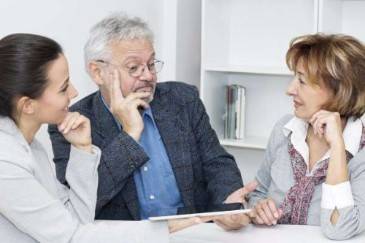 Broadly speaking, there are two types of powers of attorney. There's general powers of attorney and very specific powers of attorney. If you've ever bought a house or engaged with a bank in some way, you've likely already signed a specific power of attorney. It's very limited to one thing, whether it be to sign a deed on your behalf or open an account on your behalf, or to make a transfer. It's usually limited in scope and time. It's effective only for 30 days or whatever period is necessary to complete the transaction. A general power of attorney, on the other hand, is an estate planning document that we utilize as part of our estate packages.
What the general power of attorney does is it gives another person broad powers to act on your behalf, whether they be financial or business decisions, everything from hiring someone on your behalf if you need to file taxes. The powers of a general power of attorney are basically everything that you can do individually, you're giving another person that power as well. This is very helpful in a situation where you or a loved one is incapacitated and can no longer make those decisions on your behalf. It makes it very simple for that power of attorney to go in and take care of what you need taken care of without the need of any kind of guardianship application or anything else more complicated than that. If you're looking to complete a power of attorney or any other estate planning documents, please feel free to give us a call.
---
Do you have questions about the differences between general and special power of attorney? Contact experienced New Jersey Estate Planning Lawyers at Callagy Law today for a free consultation and case evaluation.
Like us on Facebook