New Jersey Brain Injuries Lawyers
Do You Need Legal Help?
New Jersey Brain Injuries Lawyers
Do You Need Legal Help?
New Jersey Brain Injuries Lawyers
Do You Need Legal Help?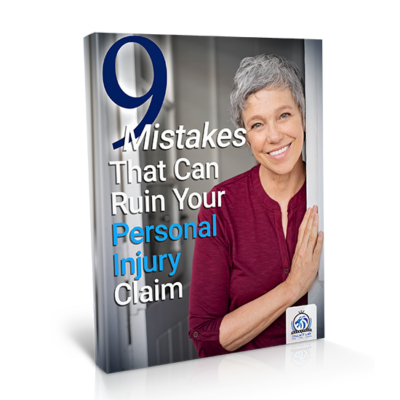 9 Mistakes That Can Ruin Your Personal Injury Claim
Are you or a loved one currently involved in a personal injury case? Download our FREE guide to learn about the things to avoid doing during your personal injury case.
Fill out your information below to receive your free guide.
New Jersey Brain Injury Attorneys
Offices in Paramus and Jersey City
If you are reading this, you or a loved one has suffered from brain trauma as a result of someone's negligence. We are so sorry to hear what you or your loved one is going through. These types of injuries affect the entire family, so we truly empathize. Please do not hesitate to reach out. Call today for a free initial consultation. We want to fight for your justice.
Traumatic brain injuries are a terrible thing, especially when caused by the negligence of someone else. This negligence could have been anyone— a teacher, babysitter, daycare, coach or someone else in that was in a supervisory position and responsible for your child or loved one's well-being. To have them taken from you so suddenly in a situation like this can change your prospective on people. We are truly sorry you and someone you care about has been through all of this and was injured in the process.
You may be reading this because you are wondering what happens next.
Questions you might be asking yourself:
How can we recover from this?
Who pays the medical bills and funeral costs?
Do I have legal justification for a legal case?
What do I do from here?

"This law firm really will change the way you feel about lawyers. You won't find better representation anywhere else and the caring, urgency, and aggression are absolutely unmatched. You do not want another firm in your corner. You want this one." – Chris M. *
*Results may vary depending on your particular facts and legal circumstances.