New Jersey Wills, Trusts & Estates Attorneys
Do You Need Legal Help?
New Jersey Wills, Trusts & Estates Attorneys
Do You Need Legal Help?
New Jersey Wills, Trusts & Estates Attorneys
Do You Need Legal Help?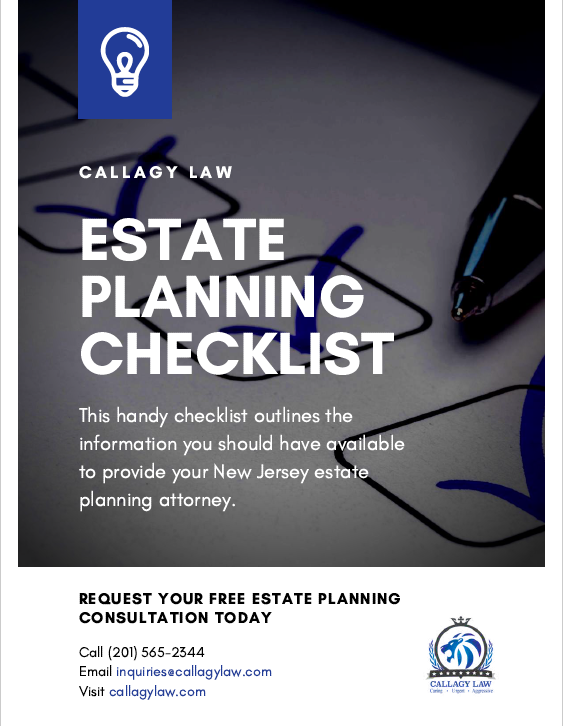 Estate Planning Checklist
No one wants to think about their own demise, but everyone should take the time to get their affairs in order. Putting a little thought toward how you would like things to go once you are gone can give you great peace of mind now, as well as spare your loved ones a lot of headache later on. This FREE estate planning checklist PDF outlines the information you should have available to provide your New Jersey estate planning attorney.
Fill out your information below to receive your free checklist.
New Jersey Wills, Trusts & Estates Attorneys
Offices in Paramus and Jersey City
Have you prepared yourself, and your family, for the eventual disbursement of your Legacy? Everything your have worked for, everything that you have earned throughout your life, everything that you want to pass on to your children, spouse, family, and friends, represents your final Estate. The New Jersey wills, trusts & estates attorneys at Callagy Law can help you prepare your estate.
New Jersey Wills, Trusts & Estates Attorney
Were you aware that, without proper planning and management, large portions of your estate may be paid to external executors and/or to the State Court for the cost of Probating an intestate (no will) estate. Please, for the sake of your family, do not allow this happen to everything you have worked so hard to achieve.
Callagy Law is different in its approach to this area of law, as we will recommend and prepare only those aspects of an Estate Plan that make sense FOR YOU, such as:
Estate Planning
Will Contests & Beneficiary Actions
Probate
Will Drafting
Powers of Attorney
Healthcare Directives
Trusts
Estate Planning for Business Owners
All Estate Planning is an emotional and sensitive subject, and Callagy Law is committed to guiding you through the initial stages of preparation, acting as your friend, guardian, and protector when it comes time to administrate the estate, and to be your champion if there are legal issues that stem from that administration.
We can't ethically say that we care the most, that we are the most compassionate, or that we will be the guardian, protector, and champion of you and your loved ones' estates, but let us prove it to you.

"This law firm really will change the way you feel about lawyers. You won't find better representation anywhere else and the caring, urgency, and aggression are absolutely unmatched. You do not want another firm in your corner. You want this one." – Chris M.
Call Our New Jersey Wills, Trusts a Estates Attorneys Today
You Need A Protector, A Guardian, A Champion. Callagy's team of estate planning attorneys is here to help you.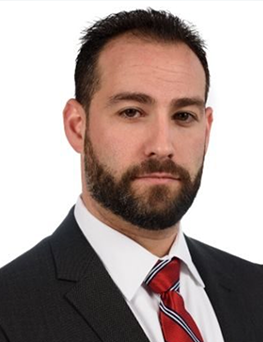 Michael J. Smikun
Partner, Litigation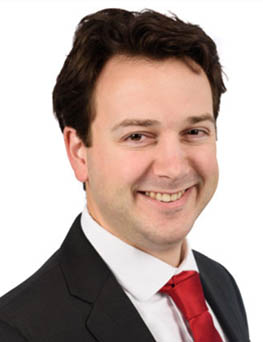 Brian A. Williamson
Attorney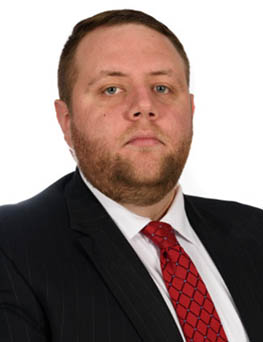 Christopher R. Miller
Senior Litigation Attorney