New Jersey Wrongful Death Lawyers
Do You Need Legal Help?
New Jersey Wrongful Death Lawyers
Do You Need Legal Help?
New Jersey Wrongful Death Lawyers
Do You Need Legal Help?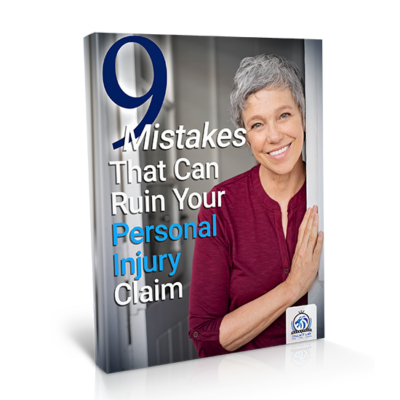 9 Mistakes That Can Ruin Your Personal Injury Claim
Are you or a loved one currently involved in a personal injury case? Download our FREE guide to learn about the things to avoid doing during your personal injury case.

Fill out your information below to receive your free guide.
New Jersey Wrongful Death Lawyers
Offices in Paramus and Jersey City
Losing someone you love is absolutely horrible. It is a grief that is impossible to describe. Here at Callagy Law, we understand that. We want to stand by you during your fight for justice. If you wish to file a claim, please call our New Jersey wrongful death lawyers as soon as possible. We can set up a free consultation right away.
Has one of your loved ones passed away recently of a wrongful cause?
Typically, these cases are due to a negligence on someone else's part. We understand that this is an incredibly hard time for you and your family and we just want to say that we are here to support you. We are truly sorry that you and your family had to go through such a horrible situation.

The uncertainty, at this point, is probably overwhelming. You might be asking yourself:

How can we ever recover from this and move forward?

Do I have legal justification for a legal case?

What do I do from here?

Take the time you need to emotionally heal and move forward. We'll help you through these tough times and walk you through the legal process to help you find some type of justice.
What is a Wrongful Death Claim?
A wrongful death claim can be filed when a family loses a loved one due to negligence or carelessness. It can happen with really any personal injury type incident.
Essentially, when there is a person or entity who either acted in a negligent way or did not act in a way that would've protected your loved one, they would be a liable party and you would have a case against them.
Sometimes, there is an intent to harm, while in other scenarios it's just purely carelessness that caused the death of your loved one. Either way, it is something that could've been prevented and you are owed justice.
It is typically the insurance company of the entity or individual that was responsible for the death of your loved one that will be responsible for your compensation for your family. It could also be the insurance company that represents a medical care professional who is responsible for your loved one's death. It might also be the property owner's insurance company if there was an incident that killed your loved one that was the fault of the owner of a property.
Wrongful Death Liability
A successful claim comes from the ability to prove that there was a liable party in your loved one's wrongful death claim. You need to be able to prove that the defendant you were named as the liable party was directly responsible for the death of your loved one, either by action that was harmful or inaction that failed to prevent harm.
Both of those things are considered negligence. In order to show that this negligence was directly related to the death of your loved one, you have to be able to show that had the responsible person behaved differently your loved one would still be alive today. An example of that would be a doctor using improper techniques on a patient.
Another example would be a construction site manager improperly training employees before setting them loose into a severely dangerous worksite.
The Plaintiff in a Wrongful Death Claim
The plaintiff of the claim is the one who is going to be the party bringing the wrongful death claim. That person is usually going to be the surviving relative of the deceased loved one. Your New Jersey wrongful death lawyers will be able to determine who is the one legally allowed to bring the claim.
The plaintiff in a lot of wrongful death claims is the spouse of the victim if they were married. They would be the one who would collect the compensation award on behalf of the family.
If the victim was not married, then the plaintiff would be either the parents or children, if they had any. The award can be split among the family in any case. It clearly varies based on the circumstances of the victim's family.
Each case is different. This is why it is so important to call our New Jersey wrongful death lawyers to help you determine who the plaintiff is in your wrongful death claim. Sometimes, in rare circumstances, an aunt, sibling, cousin, or close friend will be the plaintiff, if that is what is appropriate.
Possible Damages in a Wrongful Death Claim
It is very difficult to put a number on compensation with a wrongful death claim. So many factors go into what the compensation is going to look like for any given family, including the following:
How much your loved one suffered and was in pain before their passing;
The medical expenses incurred from attempts at life-saving treatment that your family is now responsible for;
Funeral and burial expenses;
The wages your loved one would have provided for your family during their lifetime had the incident never happened;
Any inheritance there would have been for the family;
Loss of consortium; and,
Loss of a companion and relationship with your loved one.

"This law firm really will change the way you feel about lawyers. You won't find better representation anywhere else and the caring, urgency, and aggression are absolutely unmatched. You do not want another firm in your corner. You want this one." – Chris M.
*Results may vary depending on your particular facts and legal circumstances.