New Jersey Pedestrian Accident Lawyers
Do You Need Legal Help?
New Jersey
Pedestrian
Accident Lawyers
Do You Need Legal Help?
New Jersey Pedestrian Accident Lawyers
Do You Need Legal Help?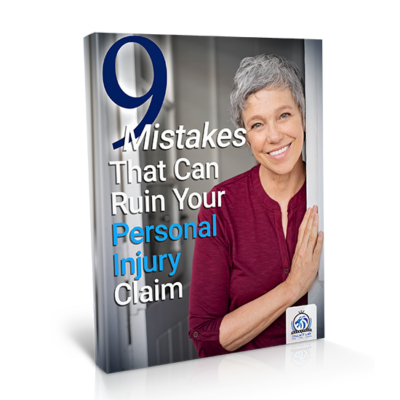 9 Mistakes That Can Ruin Your Personal Injury Claim
Are you or a loved one currently involved in a personal injury case? Download our FREE guide to learn about the things to avoid doing during your personal injury case.
Fill out your information below to receive your free guide.
New Jersey Pedestrian Accident Lawyers
Offices in Paramus and Jersey City
A pedestrian accident victim is likely experiencing a lot of pain and suffering. It is not fair for them to have to be this damaged because of somebody else's negligence. Our New Jersey pedestrian accident lawyers are here to help you get the justice you deserve in this very trying time. You likely feel lost, confused, and uncertain about your future. We are going to do our job to make this less stressful time for you. Please call us as soon as possible to get the compensation you deserve. We will set up a free first consultation with you and give you advice on what legal action you should take next. Call today.
Were you injured as a pedestrian in an auto accident? Unfortunately, with distracted driving becoming more popular, and even, daresay, a societal norm, these types of accidents are occurring more often.
If you were a pedestrian injured by a vehicle, we completely understand what you are going through. We support you. And, most importantly, we care. We realize the toll this takes on your loved ones, not to mention your life. We truly empathize with your situation.
You may be wondering what will happen next, who will compensate you for pain suffering.
Maybe you're reading this because you are concerned about medical bills, or maybe you're wondering if you have a chance to be compensated for your pain and suffering.
Take the time to heal. We'll help you get through this challenging time, not to mention the legal process.
The Parties Involved in a Pedestrian Accident Case
Pedestrian accident cases have an end goal of compensating the victim. This is not a fast-tracked process. It takes time. There are several parties involved. You are one of them.
There are four parties involved in any given pedestrian accident case. These are the:
Liable party
Plaintiff
Insurance company
Pedestrian accident lawyers
The liable party is the person who is either partially or entirely at fault for causing the accident. They typically are motor vehicle drivers. They are going to be responsible for any damage that they caused to pedestrians involved in the accident.
The plaintiff is you. You are the one who has been hurt as a pedestrian in an accident caused by the liable party. You are entitled to compensation for your damages and injuries.
The insurance company that represents the liable party is going to be working to save themselves money. That means they are going to try to reduce what they owe you or they're going to try to throw your case out altogether.
Lastly, you have your New Jersey pedestrian accident lawyers who are going to be representing you in this case. Their job is to make sure that they hold the liable party and the insurance company that represent them accountable for the damages you are suffering from after the pedestrian accident.
Tips for a Successful Outcome for Your Pedestrian Accident Claim
You are not entirely powerless in a pedestrian accident case, even though it might feel like you are. There are things that you can do to make sure that you have the best chance at a full and fair compensation award. Remember you only get one shot to get the justice you deserve. Anything that you can do to help your case you should try to do.
The very first thing that we want to emphasize is the importance of medical attention. You absolutely have to go see a doctor or go to the emergency room immediately after your pedestrian accident. Do not delay doing this or the insurance company is going to try to claim that you lied about how bad your injuries were. You don't want them to think this or they will try to reduce your award. You won't get the justice you deserve if you delay seeking medical attention. We understand that you probably have priorities in your life that might make it difficult to get to a doctor right away, but you have to make the effort to prioritize your well-being over everything else right now.
If you are approached by the liable party's insurance company, do not give them a recorded statement. They are going to try to get you to say things that you might not think would ruin your case but that they can use against you to try.
Lastly, if you have been involved in a pedestrian accident, you likely don't have experience defending yourself in court to get the justice that you deserve. You probably don't have the time to put your energy towards becoming an expert at defending yourself. That's why you should not try to do this alone. You need to get the help of one of our New Jersey pedestrian accident lawyers. Hire them to represent you. They know what they are doing. They will work diligently to get you the justice that you deserve.
Don't wait to reach out to your lawyer. You get a limited amount of time, when you want to file a pedestrian accident case. Even waiting a couple of weeks might be risky because your witnesses might forget key information that could prove your innocence.

"This law firm really will change the way you feel about lawyers. You won't find better representation anywhere else and the caring, urgency, and aggression are absolutely unmatched. You do not want another firm in your corner. You want this one." – Chris M.
Call Our New Jersey Pedestrian Accident Lawyers 
You were likely suffering a great deal after your pedestrian accident. It can be life altering and decrease your quality-of-life.
You can get justice with the help of a lawyer. Getting that help is one short phone call away.
No one deserves to suffer after a pedestrian accident. Please do not hesitate to reach out to our New Jersey pedestrian accident lawyers. We can set up your first free consultation when you call us as soon as possible. Let us begin the journey to help you build a strong case to get justice that you deserve. Call us today to get started.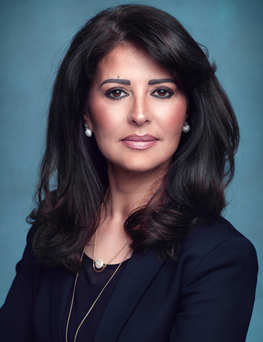 Hala Jaloudi, Esq.
Partner, Personal Injury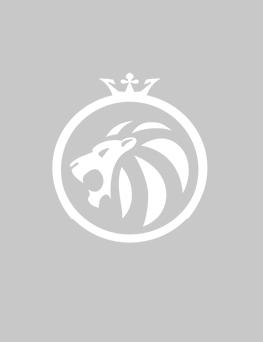 Melissa Almonte
Paralegal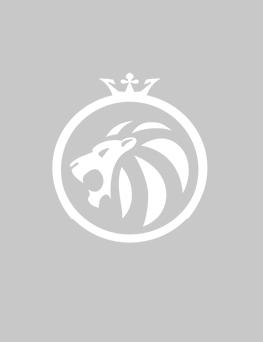 Stephanie Delmonico
Paralegal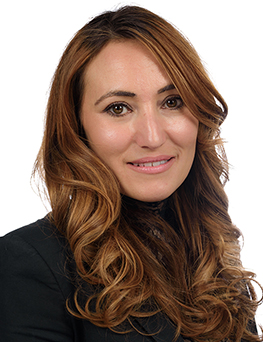 Inessa Goldman
PI Office Manager/Business Development