New Jersey Construction Accident Lawyers
Do You Need Legal Help?
New Jersey Construction Accident Lawyers
Do You Need Legal Help?
New Jersey Construction Accident Lawyers
Do You Need Legal Help?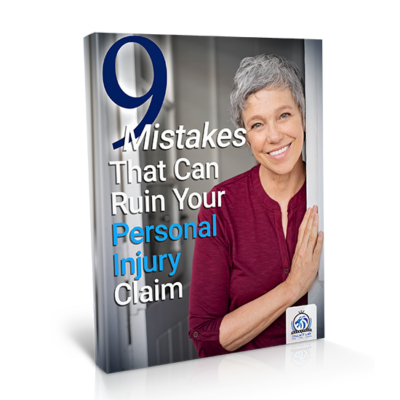 9 Mistakes That Can Ruin Your Personal Injury Claim
Are you or a loved one currently involved in a personal injury case? Download our FREE guide to learn about the things to avoid doing during your personal injury case.

Fill out your information below to receive your free guide.
New Jersey Construction Accident Lawyers
What to Do if You Were Hurt in a Construction Accident
The construction industry is an essential part of our economy and responsible for the infrastructure that we all use on a daily basis, including schools and buildings that we live in. It is the unfortunate truth, however, that with this big industry there are huge catastrophic injuries because construction sites are often hazardous.

People tend to get hurt because of lack of training, lack of proper supervision, faulty equipment, and companies who value getting work done at a fast-pace instead of valuing their employees.

You need to seek immediate medical attention if you have been injured at a construction site. Your well-being should be the number one priority after an injury. Be sure to report your injury to your supervisor or project manager so that they have a record of your accident. That will really help your New Jersey construction accident lawyers represent your case later.

You only get one opportunity at justice and you want to make this one shot worth it. We can represent you fiercely, trying to get justice for your injuries and suffering. Do not delay in reaching out to us.
File a Claim with Our New Jersey Construction Accident Lawyers 
The chances of you having gone through litigation for a construction accident are probably slim. We wouldn't want you to feel like you have to become an expert in litigation overnight just to represent yourself to get justice.
We don't want you to go through this alone. Please let our New Jersey construction accident lawyers use their knowledge and skill to help you get a fair result in your claim. We have a history of representing victims just like you.
Construction accident cases can be tricky because construction companies are usually represented by large insurance companies who have experience handling cases and want to devalue your claim.
We know how they work and we know the obstacles that they are going to be throwing at you. You need to have someone by your side who knows the federal and state laws that will be affecting your case.
It would be tragic for you to have suffered greatly and then miss out on justice because you did not reach out to New Jersey construction accident lawyers who know how to handle the insurance company that owes you justice. Our lawyers offer a free initial consultation to get to know the people who will be representing you. If you are hesitant to hire lawyers because of the cost, please understand that you don't have to pay us unless we win your claim.
Investigating a Construction Accident Case
The following is what we typically investigate at a construction site if there was an accident. We look into the record of the construction site company and see if there were any other incidences of lack of safety for other employees. That includes looking at the plans that were drawn up for the project, the equipment that was on the site for your safety, and the training that they provided employees before they put them to work.
We also want to see what type of insurance the company has. If there is a pattern of accidents from this particular company, then we know that we are dealing with precedent. We want to get videos and photos from the construction site, too,  to see if there was any physical proof of your accident so we can use that as evidence later on in our trial if need be.

"This law firm really will change the way you feel about lawyers. You won't find better representation anywhere else and the caring, urgency, and aggression are absolutely unmatched. You do not want another firm in your corner. You want this one." – Chris M.
*Results may vary depending on your particular facts and legal circumstances.