Why It Is Important to Make a Will
Are you wondering why it is important to make a will? Watch this video for guidance, then call our New Jersey attorneys to get started today.
Question:
What are some reasons that a person should have a will?
Answer: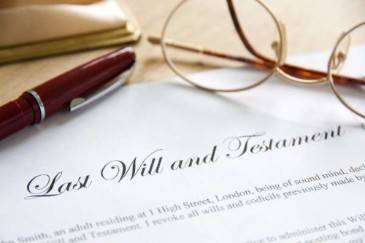 One of the most fundamental questions that I get is, "Why should I have a will?" The answer is security and comfort. It's really about understanding exactly what will happen to your assets and to your family after you've passed away. There's not a lot of guarantees in life but this is one of the ways that you can try to accomplish those goals. We've had plenty of clients come in and say their parent didn't have a will. We don't know what their wishes were. They kept their finances secret from us. They don't really know what they want, and they're required to split the assets by the laws of the state of New Jersey through what's called intestacy.
If you ultimately don't want that outcome and you want to instead decide where your assets will go and really to provide comfort and support to the family members who may have to deal with your estate after you're gone, it is fundamental that you have a will because at the very least, even if you don't have sufficient assets, they can be assured that they're doing what you want them to do. If you have any questions about a will or other estate planning documents, please feel free to give us a call.
---
Do you have questions about why it is important to make a will? Contact experienced New Jersey Estate Planning Lawyers at Callagy Law today for a free consultation and case evaluation.
Like us on Facebook