Public Lawsuits vs. Private Lawsuits
Watch this video about public lawsuits vs. private lawsuits in New Jersey. Then call Callagy Law for a free legal consultation.
Question:
Are lawsuits against public properties or public individuals different than private properties and private individuals?
Answer: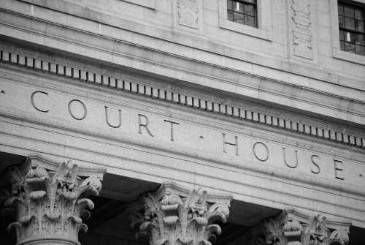 The answer is, absolutely— and that's a long discussion. The burdens of proof and the duty owed by public person or public entity are different. That's a long discussion, but what is very important to keep in mind is that if you have an intention to sue a public entity, or a public employee, very important thing is that you have to file a notice of claim within 90 days of the accrual of the action, meaning, of the happening of the action. Suppose somebody is injured today on public property. That person must notify the public entity of their intention to pursue a claim within a 90-day period.
If that's not done, their claim may be forever barred. There are certain exceptions where you can file a motion to have that notice of claim within a year. That's discretionary. That's up to the court. It's very difficult. To get that extension, you have to show extraordinary circumstances, why you didn't file that claim. In addition, you have to show that the public entity hasn't been substantially prejudiced. The takeaway here is 90 days, that's very important. If you intend to do that, make sure you're within that 90-day period.
---
Have you or a loved one been injured because of someone else and have questions about public lawsuits vs. private lawsuits? Contact our experienced Personal Injury attorneys today for a free consultation and case evaluation.
We don't just care about the law. We care about you.
Like Us on Facebook
Free Consultation

Client Reviews


"This law firm really will change the way you feel about lawyers. You won't find better representation anywhere else and the caring, urgency, and aggression are absolutely unmatched. You do not want another firm in your corner. You want this one."
– Chris M.

Related Videos

Related Blogs