Personal Injury Services
Watch this video about personal injury services in New Jersey. Then call Callagy Law for a free legal consultation.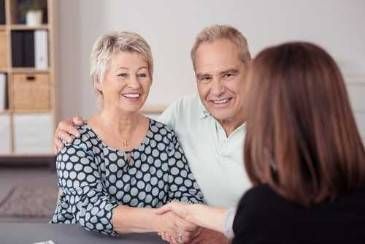 Personal injury, like every area of the law impacting individuals is first and foremost a lot about empathy. People are going through a very difficult time after a personal injury. Of course, there are varying levels of personal injury cases of people that have less serious injuries, and there's people whose lives are torn apart. We had a tragedy in my own family that I experienced, which I don't even want to go into in detail. It affected our family forever in a personal injury situation.
There's a very clear level of empathy and understanding that we bring to the table when it comes to things that people go through in a personal injury situation. The second part about it is being highly aggressive. Most personal injury situation, you're dealing with an insurance company. The insurance company has a job to do, and their job is to pay as little as possible out on the claims. Our job is to, within the bounds and ethics of the law, bring about the maximum value that a person is entitled to for what they've gone through.
With us, you're going to get great communication, high level of empathy, most vigorous approach possible. We have a substantial amount of experience in the area. We care about people. If you have a problem or personal injury, call us. You'll feel better walking out than when you walked in. We mean it very sincerely, so please call us.
---
Have you or a loved one been injured because of someone else and have questions about personal injury services? Contact our experienced Personal Injury attorneys today for a free consultation and case evaluation.
We don't just care about the law. We care about you.
Subscribe to us on YouTube
Free Consultation

Client Reviews


"This law firm really will change the way you feel about lawyers. You won't find better representation anywhere else and the caring, urgency, and aggression are absolutely unmatched. You do not want another firm in your corner. You want this one."
– Chris M. *

*Results may vary depending on your particular facts and legal circumstances.

Related Videos

Related Blogs