5 Quick Tips Personal Injury In New Jersey
Watch this video to learn 5 quick tips about personal injury in New Jersey. Then call Callagy Law for a free legal consultation.
Question:
What do I need to know about personal injury?
Answer: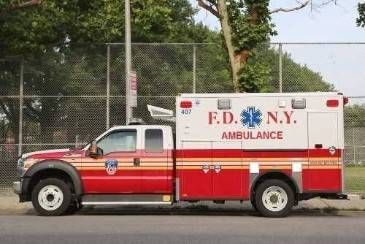 What is personal injury? And what do you need to know about it? Let me give you 5 quick tips— insider secrets about personal injury in the state of New Jersey. The first is not really an insider tip, but just something you really need to know. There's a statute of limitations of two years. You have to get your case filed within that two-year period. Simple, but get it done. Go talk to a lawyer, get advice, call us.
Number two is that you have to go get medical treatment that's medically necessary and appropriate, or the insurance companies are going to say, you're not hurt. That's not me telling you to go get treatment you don't need. I ran today, and my hip hurts. If I don't go to the doctor, nobody's going to say I'm a liar and my hip doesn't hurt. The insurance company is going to call you a liar, so go get your medical treatment.
Three, it's going to take a while no matter what you do. Your case doesn't really begin until your medical treatment is completed. Your whole case is going to be evaluated based on the medical treatment, lost wages that you have. In the interim, from the accident time until your medical treatment is complete, the only thing, really, a law firm should be doing for you is giving you the caring, the empathy, and the communication to see how you're doing, making sure the insurance companies are paying the bills and your doctor is appropriately treating you and getting you better.
If you're going to somebody for a long time, and you're not getting better, then maybe you need to go to different doctor. Maybe you need a different type of treatment. Number three is that the action really begins when the medical treatment is complete. In between that time frame, it's all about getting you better and getting your bills paid.
Number four, once the personal injury case has commenced, you're going to go through something called the written discovery and deposition. All that process is where the insurance company's going to try to prove that you're a liar, that you're not really hurt, that you're exaggerating. If there's a question of liability, you'll be arguing or fighting about liability. That begins with written questions first, then eventually a sit-down deposition.
When it comes time for a sit-down deposition, remember one thing. Tell the truth. It's very simple. Don't try to guess what the questions are all about. Just tell the truth. We do deposition videos longer, but this is a quick tip on it. Just tell the truth, and just answer the question asked. If somebody asks you, hey, can you state your name? The answer to that is yes. It was a yes or no question. Can you state your name? If somebody asks you what your name is, then answer that correctly. Answer the question that's asked.
Fifth, when it comes time for trial, don't try to outthink your lawyer. Don't try to outthink the process. Just be authentic, honest, and truthful. Don't guess where things are going, why it is. Your job is to just tell the truth. It is not to figure out how to win your case.
We have 2 top 100 national jury verdicts here at Callagy Law at 27 million and $33 million, plus a lot of other very significant accomplishments that we're very proud of. Please give us a call at 201-261-1700. We have a team of 115 people here to help you.
---
Have you or a loved one been injured because of someone else? If you have questions about personal injury in New Jersey, contact our experienced Personal Injury attorneys today for a free consultation and case evaluation.
We don't just care about the law. We care about you.
Subscribe to us on YouTube
INTEGROUS INFLUENCE IMMERSION

JOIN SEAN CALLAGY'S SIGNATURE

4-DAY LIVE IMMERSION

Free Consultation

Client Reviews


"This law firm really will change the way you feel about lawyers. You won't find better representation anywhere else and the caring, urgency, and aggression are absolutely unmatched. You do not want another firm in your corner. You want this one."
– Chris M. *

*Results may vary depending on your particular facts and legal circumstances.

Related Videos

Related Blogs