A New Jersey Family Law Practice
Watch this video to learn about a New Jersey family law practice that will fight for you. Then call Callagy Law for a free consultation.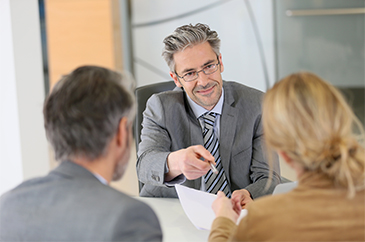 Please stop what you're doing right now. If you're searching, you're in pain. If you're in pain, what you're really looking for is caring, urgency, and aggression— someone to be your protector, your guardian, your champion, that they care about you. Someone who will care about it beyond the bill, beyond their own ego and winning. They literally care about justice happening for you.
We at Callagy Law take it incredibly seriously to be that champion, that protector, that guardian that's going to be aggressive, and urgent, and bring about justice for you. If you're the person trying to harm another in this, stop reading. We're here to help the people that are telling the truth, want fairness and justice, one of the best interests of their children if there's children involved, but will fight for it in the balance of the law and ethics like warriors, like gladiators.
That's what we're here to do for you. If that's the type of lawyer you're looking for, if you are the truth teller, and if you want justice, we're here to help get it efficiently, effectively, and as inexpensively as possible. If you're going to war, you need a protector, a guardian, a champion to bring about that aggression.
Call us at 201-261-1700. We're Callagy Law. Let us show you how to stop the pain you're in of deciding who your lawyer should be and to bring this process to a conclusion for you.
---
Contact our experienced family law attorneys today for a free consultation and case evaluation.
We will fight for you and your family.
Like Us on Facebook
INTEGROUS INFLUENCE IMMERSION

JOIN SEAN CALLAGY'S SIGNATURE

4-DAY LIVE IMMERSION

JOIN SEAN CALLAGY'S SIGNATURE

4-DAY LIVE IMMERSION

Free Consultation

Client Reviews


"This law firm really will change the way you feel about lawyers. You won't find better representation anywhere else and the caring, urgency, and aggression are absolutely unmatched. You do not want another firm in your corner. You want this one."
– Chris M. *

*Results may vary depending on your particular facts and legal circumstances.

Related Videos

Related Blogs