How to Deal With Policy Exhaustion
Watch this video about dealing with policy exhaustion in New Jersey. Then call Callagy Law for a free legal consultation.
Question:
How do I deal with policy exhaustion?
Answer:
Let's talk about how to deal with policy exhaustion.
This is a big problem in New York. When somebody gets into a car accident that's really serious and they need a lot of treatment, most of them only have minimum policy, which is $50,000. Between chiropractic treatment, physical therapy, possibly spinal injections, and going up through surgery, if that's necessary, that policy can get wiped out very quickly.
How do we deal with this? First, we make sure that we promptly file the claim as soon as we get it. That's very important. We do receive a high volume of these claims, and we give every claim the attention it deserves. We get these filed quickly.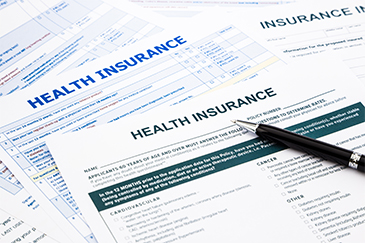 The second issue is sometimes policies are exhausted before we even file. In that case, we try to look for other ways to pressure the insurance company to settle for at least some money. Oftentimes we can argue that a policy has become exhausted only after the claim should have been paid in the first place. By arguing that the care was medically necessary and should have been paid in the first place, we may be able to get some money for interest that accrues on the claim.
In New York, interest is very high. It's 2% per month and the wait for a hearing at this time is about 10 months. That means we may be able to recover up to 20% of a claim in interest alone. By putting pressure on the insurance company to emphasize that it should have done what was right in the first place, now even though there's no more money left on the policy, the right thing to do is pay interest and costs and fees.
---
Are you trying to get paid by your insurance company and have questions about how to deal with policy exhaustion? Contact an experienced insurance claims attorney at Callagy Law today for a free consultation and case evaluation.
Let us help you fight for your rights.
Like Us on Facebook
INTEGROUS INFLUENCE IMMERSION

JOIN SEAN CALLAGY'S SIGNATURE

4-DAY LIVE IMMERSION

Free Consultation

Client Reviews


"This law firm really will change the way you feel about lawyers. You won't find better representation anywhere else and the caring, urgency, and aggression are absolutely unmatched. You do not want another firm in your corner. You want this one."
– Chris M. *

*Results may vary depending on your particular facts and legal circumstances.

Related Videos

Related Blogs