Business Mastery Club by Callagy Law
Watch this video about the business mastery club by Callagy Law in New Jersey. Then call Callagy Law for a free legal consultation.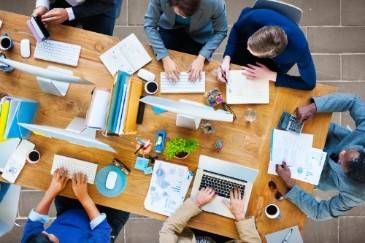 For business owners, I'm really excited about the program we're running called Callagy Business Mastery Club. It's totally free, so we welcome anybody to come. We've had over a hundred people attend. We hope to continue to grow it, but it's not a networking event, and it's not something that people should come to with the primary motive being to connect and get business. It's really a program that's designed to help people grow their business, take their business to a different level. The core principle is that there are seven levels of business ownership, and the highest level of business ownership is where you can leave your business for a year, come back, and your business is in better shape than when you left.
Quite candidly, I'm not a level seven business owner in everything that I do. One of our partners is a level seven business owner, however, and runs an incredible practice in business. People have been thrilled with all the feedback we've been getting about how the program is. It's really all about helping people achieve higher and higher levels in their business where they're making more money in less time with greater fulfillment. It was interesting, I was at a ski event the other day, a networking thing, with a gentleman who's really smart and does business evaluations and owns an accounting firm. He said to me, "Do you think that everybody could really do this? Could everybody achieve that level of mastery?"
He said, "I'm a former professional pool player," and he actually beat me after we skied, which was very upsetting, but we'll deal with that later. He said to me, "I work 12 hours a day at being a professional pool player, and I didn't even achieve the highest level of mastery. I was never the number one player in the world. I was a professional. I did well, but I never achieved that highest level. Do you think people can really achieve mastery?" My answer was, "You know what, in professional pool, in sports, in the hundred-meter dash, in baseball, in football, in basketball, there's only one person who can be the best player in the world, and it's such a fractional, tiny percentage of people who achieve a level of true success in sports. Conversely, in business, you don't have to achieve that highest, highest level. You don't have to be the tiniest fraction of a percent to achieve a significant level of success in your business, so business is much easier than what people traditionally have done in sports, and the whole idea is to have the same type of personal development, business development, optimization, peak performance model that you see in sports with people and their businesses. It's how I built the business here. It's how I have over a hundred and ten people working for the firm and how I built other successful businesses."
That's what we're talking about to people in the symposium, and people are crazy if they don't come. It's free. We're giving massive value. Do not come to network, although you can network there. Come because you're going to learn things in your business and be surrounded by people who have the same desire to perform at a peak level in their business as you do. That's why you should come to the Business Mastery Club. Call us at 201-261-1700 and come to this month's meeting.
---
Are a business owner with questions about Business Mastery Club? Contact our experienced Business Litigation Attorneys at Calgary Law today for a free consultation and case evaluation.
We don't just care about the law. We care about you.
Subscribe to us on YouTube
INTEGROUS INFLUENCE IMMERSION

JOIN SEAN CALLAGY'S SIGNATURE

4-DAY LIVE IMMERSION

Free Consultation

Client Reviews


"This law firm really will change the way you feel about lawyers. You won't find better representation anywhere else and the caring, urgency, and aggression are absolutely unmatched. You do not want another firm in your corner. You want this one."
– Chris M. *

*Results may vary depending on your particular facts and legal circumstances.

Related Videos

Related Blogs