Out-Of-Network Worker's Compensation Recovery
Watch this video about out-of-network workers' compensation recovery. Then call Callagy Law for a free consultation and case evaluation.
Our expertise lies in medical revenue recovery for medical providers. I want to direct this to any medical providers out there who do out-of-network worker's comp and who see patients on an out-of-network basis who are injured in the workplace. There is no fee schedule in New Jersey for worker's compensation reimbursement. This creates tremendous opportunities for recovery for the medical providers.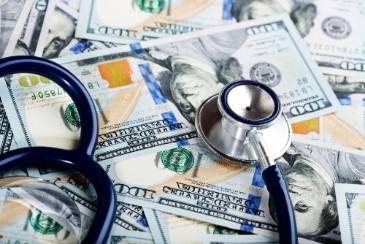 We are basically looking to recover your bill charges. To the extent we can get as close to that as possible, we do. There are substantial amounts of money out there in this area. These days, we settle about a million and a half dollars a month for medical providers. If you see out-of-network worker's comp patients, don't think for a minute that how you're being reimbursed is necessarily the way you should be. Contact us, Callagy Law Medical Revenue Recovery, at 201-261-1700.
---
Are you looking for help with out-of-network worker's compensation recovery? Contact our experienced medical revenue recovery attorneys today for a free consultation and case evaluation.
We don't just care about the law.We care about you.
Like Us on Facebook
INTEGROUS INFLUENCE IMMERSION

JOIN SEAN CALLAGY'S SIGNATURE

4-DAY LIVE IMMERSION

Free Consultation

Client Reviews


"This law firm really will change the way you feel about lawyers. You won't find better representation anywhere else and the caring, urgency, and aggression are absolutely unmatched. You do not want another firm in your corner. You want this one."
– Chris M. *

*Results may vary depending on your particular facts and legal circumstances.

Related Videos

Related Blogs