Healthcare Physician Reimbursement
Watch this video about healthcare physician reimbursement. Then call Callagy Law for a free legal consultation and case evaluation.
If you're a physician, physician reimbursement can be one of the most challenging things in the entire world. You're a small business owner. You're dealing with a multi-billion-dollar conglomerate corporation. They make billions and billions of dollars with them collectively unified.
I just spoke the other night at the Medical Society Dinner, the Executive Session in New Jersey. What struck me is a politician was standing up there talking about the new Out-of-Network Bill is how utterly undermanned and outgunned physicians are in the state of New Jersey because you're dealing with multimillion-dollar corporations donating incredible amounts of money to campaigns and parties. You have all these independent small business owner physicians competing against that.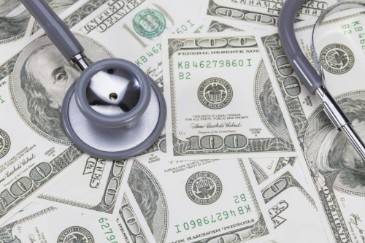 How do you level the playing field? I can't tell you that we're going to be able to out lobby them, but I can tell you that we can go after it in the court room. In the court room is where it's at for physician reimbursement. We're Callagy Law, and we've been doing this for 20 years. We collected $50 million on behalf of our physician clients in addition to hospital surgical centers last year, and are on track for $70 million this year, with $300 million collected in the past 10 years.
Please understand that it's about caring, urgency, and aggression. There's such a level of exhaustion apathy that physician practices deal with. I felt it and I saw it by hearing the people who were asking questions of the politicians at this awesome event this past weekend. They just felt defeated. They felt beaten. The Out-of-Network Bill reimbursement challenges where you're dealing with the carriers using ERISA as a weapon. It's not their weapon. It's to protect patients. It's not to protect carriers.
We're out there on the cutting edge of that battle here at Callagy Law. We're fighting that good fight every single day. Obviously, we're having tremendous success in a lot of different areas. We're about to have enormous breakthroughs in others. Please, would you be willing to let us show you that we have the caring, urgency, and aggression to be your protector, your guardian, your champion. If you're a medical provider, it's exactly what you need is a protector, a guardian, and a champion. Would you be willing to let us show you that we meet that criteria for you?
Call Callagy Law at 201-261-1700. Keep fighting the good fight and providing amazing care to your patients.
---
Do you have further questions about healthcare physician reimbursement? Contact our experienced medical revenue recovery attorneys today for a free consultation and case evaluation.
We don't just care about the law.We care about you.
Like Us on Facebook
INTEGROUS INFLUENCE IMMERSION

JOIN SEAN CALLAGY'S SIGNATURE

4-DAY LIVE IMMERSION

Free Consultation

Client Reviews


"This law firm really will change the way you feel about lawyers. You won't find better representation anywhere else and the caring, urgency, and aggression are absolutely unmatched. You do not want another firm in your corner. You want this one."
– Chris M. *

*Results may vary depending on your particular facts and legal circumstances.

Related Videos

Related Blogs