Healthcare Facility Reimbursement
Watch this video about healthcare facility reimbursement. Then call Callagy Law for a free legal consultation and case evaluation.
If you're dealing with challenges with health care facility reimbursement, they're incredibly frustrating. What's really interesting that folks don't often think about is if you have your overhead met currently in practice, and you're dealing with getting paid additional money, that's really pure profit. Pure profit that can go to your employee raises and salary. It can go directly into your pocket. It can go to charitable causes that you want.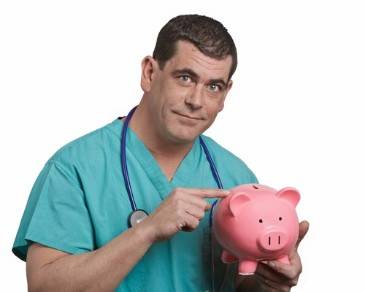 If you're looking for an extra $100,000 to recover your practice, or $1 million dollars, or $5 million, and all the other overhead is already covered, it's pure profit at that point. What is remarkable to me from hospitals here in New Jersey to practice owners all over the place is that they do not allow us to come in and audit and review what they have. If you're not auditing and reviewing for free, it's objectively insane. If somebody came to you and says "hey, I'm going to come in and I'm going to find you money for free. I'm not going to collect it all for free, but I'll identify it for you and let you know it's out there," wouldn't you say yes?
We are Callagy Law. We've collected $50 million in 2016, $300 million in the last decade, on track this year to collect north of $70 million for our hospital, surgical centers, and medical practice clients. Please let us help you. Would you be willing to give us an opportunity to come in and audit and review what you have, even if you have an incredible staff and team?
There are three tiers of collecting money. Tier one is billing it, and the money just comes in. Tier two is billing it, and having your team make follow-up phone calls. Tier three is working with an outside law firm when your awesome team has billed it, attempted to collect it, and hit brick walls. A lot of times, there's incredible confusion about what's an in-network or out-of-network claim. Improper in-network reductions and improper out-of-network reductions happen all the time. You don't get the plan, the policy.
We have 115 passionate people that have been involved in the business recovering money for healthcare providers for 20 years. Would you be willing to let us show you our caring, urgency, and aggression in collecting your money from health care providers? By the way, in a lot of these situations, we have a great reputation and great relationship with some of the health care insurance companies where we get these things moved and resolved incredibly rapidly. If you're using someone already, let us compare and contrast. Let us compete, and then you decide who's best for you.
Would you be willing to give us that opportunity? Let us come in and audit everything, compare and contrast. If you're using somebody, if you're not using somebody, call us immediately at 201-261-1700. Please follow us on Facebook, and please come to our next Practice Master event near you to come and get awesome information on how to grow and build your practice.
---
Do you have questions about healthcare facility reimbursement? Contact our experienced medical revenue recovery attorneys today for a free consultation and case evaluation.
We don't just care about the law.We care about you.
Like Us on Facebook
INTEGROUS INFLUENCE IMMERSION

JOIN SEAN CALLAGY'S SIGNATURE

4-DAY LIVE IMMERSION

Free Consultation

Client Reviews


"This law firm really will change the way you feel about lawyers. You won't find better representation anywhere else and the caring, urgency, and aggression are absolutely unmatched. You do not want another firm in your corner. You want this one."
– Chris M. *

*Results may vary depending on your particular facts and legal circumstances.

Related Videos

Related Blogs