Common Mistakes in a Bicycle Accident Case
Check out this video about the common mistakes in a bicycle accident case in New Jersey. Then call Callagy Law for a free legal consultation.

Question:
What common mistakes do people make in their bicycle accident cases?
Answer: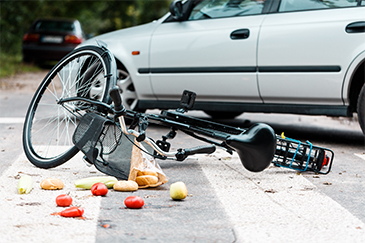 We often see some common mistakes made by victims of bicycle accident cases. What are some of the most common mistakes right after a bicycle accident case? A lot of times the person, the bicyclist, is really injured but, for some reason, they don't seek medical treatment. They don't go to the emergency room. Maybe it's the shock, maybe it's just whatever is going on at that moment , but these people put seeking treatment on the back burner, and that's a mistake.
Also, in New Jersey, when we're pursuing a bicycle accident case or any case, we rely on proof and documentation. Another common mistake people make is not taking pictures at the scene of the accident, if they're able to, and not documenting if, for example, there are witnesses – getting their names, their contact information. Another big one is talking to the insurance company. Insurance companies begin to call victims of accidents relentlessly, and it's a mistake to speak to an insurance company before talking to an attorney and knowing your rights.
These are common mistakes. Don't fall into them. If you have questions about bicycle accident cases in New Jersey or any kind of accident case, please contact us here at Callagy Law. We'd love to help you. Our consultation is free.
---
Were you recently injured due to someone else's negligence in New Jersey and have questions about the common mistakes in a bicycle accident case? Contact an experienced bicycle accident attorney at Callagy Law today for a free consultation and case evaluation.
We are passionate about helping our clients achieve justice.
Like Us on Facebook