What Can I Expect From My Divorce Case?
Watch this video about what to expect from your divorce case in New Jersey. Then call Callagy Law for a free legal consultation.
Question:
What can I expect from my divorce case?
Answer: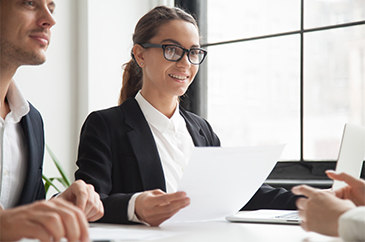 Unfortunately, what people can expect is a lot of heartache, a lot challenge, a lot of issues, and a lot of frustration. There's a wild myriad of different feelings and emotions that people may have during the process, so one of the first things that's critically important for you to understand is whether or not you have a lawyer that's empathetic, caring, and that you feel really safe and secure with on an emotional journey.
Is your lawyer listening? This is a key issue to think about with your lawyer. Are they listening and actually hearing you? Anybody who's going through something like you're going through would be feeling frustrated if you're not being heard. At Callagy Law, we focus on hearing you and helping you feel better. We want to help make you understand the situation more clearly and help you get through this emotional process. That's the quality and level of communication and empathy you deserve.
So, the first thing you can expect is that you're going to have a massive roller coaster of emotions as you go through the entire process, but what you should have is an attorney that's going to help you navigate through that roller coaster.
What you also don't want is an attorney that's jacking you up the whole time, getting you excited, getting you upset, getting you frustrated, delivering information in dramatic fashion because that's also going to keep you operating on a tremendous amount of adrenaline and upset cortisol, which is a hormone released when we feel stressed. That's going to result in potentially escalated legal fees. It's going to disrupt the rest of your day, your life, so what you really want to do is as you go through this process, try to compartmentalize your feelings as you go through the day. Give yourself a couple of periods to really just feel your anger, feel your pain, your sadness, express it, yell, scream, do whatever you have to do, hit a heavy bag, go for a run. Do something that's going to get those emotions out a couple times a day and give yourself that rate so you know you have it to look forward to. It starts your day. Maybe end your day that way because it's going to be a tremendous journey.
On the other side, get yourself prepared to realize that you're in an adversarial situation with the person that you're married to, that you had this relationship with for maybe a short period, maybe an incredibly long period of time, and that's a very difficult chasm to cross, but a lot of times the person who doesn't cross that chasm gets hurt badly by the person who does. This is a quick video on emotionally, mentally what you need to be thinking about going into that divorce. Find an attorney you trust, that you feel great about. Give us a call. We're Callagy Law. If you have any questions, email us, contact us on social media, or give us that call at 201-261-1700.
---
Are you or a loved one in the divorce process and are wondering "What can I expect from my divorce case?" Contact an experienced family law attorney at Callagy Law today for a free consultation and case evaluation.
Let our experience fight for you and your family.
Like Us on Facebook
INTEGROUS INFLUENCE IMMERSION

JOIN SEAN CALLAGY'S SIGNATURE

4-DAY LIVE IMMERSION

Free Consultation

Client Reviews


"This law firm really will change the way you feel about lawyers. You won't find better representation anywhere else and the caring, urgency, and aggression are absolutely unmatched. You do not want another firm in your corner. You want this one."
– Chris M. *

*Results may vary depending on your particular facts and legal circumstances.

Related Videos

Related Blogs