Choosing The Right Divorce Attorney
Are you wondering about choosing the right divorce attorney in your state? Check out this video and call our office for a free consultation.
Question:
How do I choose the right divorce attorney?
Answer: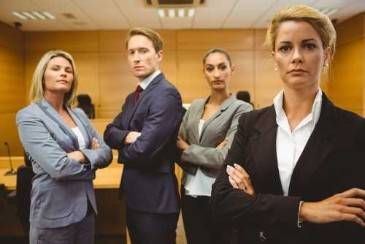 Choosing the right attorney for your New Jersey divorce case is absolutely imperative. Of course, you want someone with experience and knowledge, but you also want someone that you can talk to and who will listen to you and will focus on your issues. The right fit between client and attorney is unbelievably important. Some attorneys and clients, even good attorneys and some clients, aren't the right fit. You definitely want to talk to the attorney. Get to know the attorney in the initial consultation. Ask them what they think about your case. Ask them how they're going to help you. Ask them their strategies or their potential strategies.
Qualifications are very important, obviously. You don't want to have your very important divorce case with all kinds of issues handled by someone who just dabbles in divorce. You want to make sure you have a qualified attorney, but you definitely want to make sure that there's a fit, and that your attorney and you can communicate effectively, and that your attorney is going to listen to you and help you through the process.
Our attorneys here at Callagy Law are all experienced. All we focus on is matrimonial law. We have certified matrimonial attorneys, and we've been doing divorce cases our entire career. If you have any questions whatsoever and you want to make sure that you have the right fit, please call us. Please have a consultation with us, and choose for yourself, and make sure you have the right attorney.
---
Are you contemplating or in the process of divorce in New Jersey and have questions about choosing the right divorce attorney? Contact our experienced New Jersey divorce lawyers at Callagy Law today for a free consultation and case evaluation.
We don't just care about family law, we care about you.
Like Us on Facebook
INTEGROUS INFLUENCE IMMERSION

JOIN SEAN CALLAGY'S SIGNATURE

4-DAY LIVE IMMERSION

Free Consultation

Client Reviews


"This law firm really will change the way you feel about lawyers. You won't find better representation anywhere else and the caring, urgency, and aggression are absolutely unmatched. You do not want another firm in your corner. You want this one."
– Chris M. *

*Results may vary depending on your particular facts and legal circumstances.

Related Videos

Related Blogs