Financial Benefit of Divorce Mediation
Watch this video to learn about the financial benefit of divorce mediation.Then call Callagy Law for a free legal consultation.
Question:
Can divorce mediation save me money?
Answer: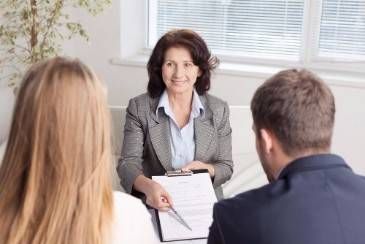 A lot of times when mediation is an option for us in a New Jersey divorce, clients will ask, "Is it really going to cost me less money to go to mediation?" The fact is, you're paying your attorney and you're either contributing or paying a hundred percent of the mediator's fees. The mediators are lawyers, and they're billing out their hourly rates. They're usually lawyers with ten or more years' experience, so you're getting a very experienced matrimonial law attorney as a mediator, and you're paying their hourly rate to be a mediator.
A lot of times when clients come to us and say, "Is this really going to be cost-efficient for me, rather than just going to court where I'm not paying a judge? I'm paying my lawyer, but I'm not paying the judge or anyone else to be there, so is a mediation really going to save me money?" The short answer is yes. Almost invariably, it will save you money. Even though you're paying for your lawyer and a part of the mediator's fees, the process is more efficient. You're getting in to see a mediator more often, you can spend four or five hours in a mediation, rather than just getting thirty minutes with a judge ten times over the course of six months, and you can resolve your case in weeks or even days, rather than months or even years through litigation. Yes, you're paying for mediator's fees, but, ultimately, in the long run, it is much more efficient and oftentimes, if not all the time, more cost-effective.
If you have any other questions about mediation – the cost or concerns – please contact Callagy Law. We can help walk you through mediation and any other questions you have regarding the process.
---
Are you contemplating or in the process of divorce in New Jersey and have questions about the financial benefit of divorce mediation? Contact our experienced New Jersey divorce lawyers at Callagy Law today for a free consultation and case evaluation.
We don't just care about family law, we care about you.
Like Us on Facebook
INTEGROUS INFLUENCE IMMERSION

JOIN SEAN CALLAGY'S SIGNATURE

4-DAY LIVE IMMERSION

Free Consultation

Client Reviews


"This law firm really will change the way you feel about lawyers. You won't find better representation anywhere else and the caring, urgency, and aggression are absolutely unmatched. You do not want another firm in your corner. You want this one."
– Chris M. *

*Results may vary depending on your particular facts and legal circumstances.

Related Videos

Related Blogs