Check out this video about the common pedestrian accident case mistakes in New Jersey. Then call Callagy Law for a free consultation.
Question:
What common pedestrian accident case mistakes do people make that I should avoid making?
Answer: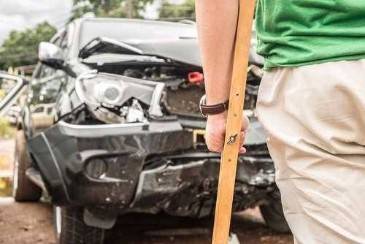 The other day a client came into the office who had been involved in a pedestrian knock-down accident. It had been almost two months since the accident, and this person, even though they really had sustained pretty serious injuries, had not received the treatment that they needed. They went to the emergency room and, despite the fact that they were living in pain every day, did not go and seek follow-up treatment. This is one of the mistakes that people, who are involved in pedestrian accident in New Jersey and anywhere else, for that matter, make— they don't seek the treatment. This is a common mistake. Seeking treatment is important because in order to prove the damages and in order to prove the injury, we as lawyers rely on medical documentation. Additionally, you have a duty under the law to mitigate your damages and seek the adequate treatment that you need and that you require. A common mistake is not getting the right treatment. Your health is the number one priority and while we may understand that you had things that you had a hard time lowering on your list of priorities, the insurance company won't be as understanding.
Other mistakes we see is people talking to the insurance companies, giving statements prior to talking to an attorney and not documenting evidence or taking photographs of the car or the bicycle or their injuries. Please consult with a lawyer before you make any of those mistakes. If you have any questions about this or anything else, contact us here at Callagy Law. We'd love to help you.
A mistake that we unfortunately see in a lot of people is when they delay reaching out to us to get the advice they need. Pedestrian accidents, like any other personal injury case, are time sensitive. If you don't get in touch with us right away, you run the risk of having your evidence disappear, your witnesses forgetting key details, your statute of limitations running out, or even the insurance company roping you into recorded statements that let them throw out your case or devalue your claim.
You could be receiving compensation for lost wages, ER bills, ambulance ride costs, follow up visits, pain and suffering , decrease of life quality, and more. These are significant damages in most pedestrian accident cases and to have you lose out on justice in the fullest and fairest amount would be tragedy. Allow us to set you up on the right track for success.
Were you recently injured due to someone else's negligence in New Jersey and have questions about the common pedestrian accident case mistakes? Contact an experienced pedestrian accident attorney at Callagy Law today for a free consultation and case evaluation.
We are passionate about helping our clients achieve justice.
Like us on Facebook