Read this article to learn about who is liable for medical bills after a car accident. Then call Callagy Law for a free legal consultation.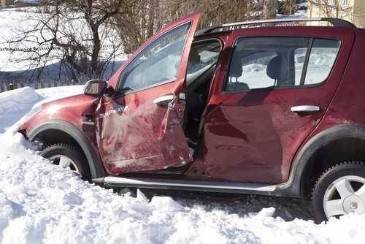 Question:
Who is going to pay for my medical bills after a car accident?
Answer:
After you have been involved in a traumatic event like a car accident and you're injured, of course you have so many things to deal with, including medical bills for treatment that might be racked up. Clients need to know who the liable party in a winter car accident is. Is it the other driver? Is it the city for not maintaining the roads?
In New Jersey, we are a no-fault state. What that means is, regardless of fault, your own car insurance company is going to pay your medical bills for treatment under PIP—personal injury protection. That is coverage that you've actually purchased; it's one of the coverages in your policy. A lot of times that throws people off because they will say, "Well, if the accident wasn't my fault and the other person caused the accident, why is my own insurance company paying?" That's just how it works. That's the law.
We're a no-fault state so, because the accident is not your fault, your insurance company will then go back and collect the money that they paid from the tortfeasor— the person who is at fault. It's very important to also pay attention to the limits of your PIP coverage, the personal injury protection coverage. You want to make sure that you have adequate coverage for treatment.
If you have any questions about medical bills related to car accidents or personal injury in general, please give my office a call. We'd be happy to answer all your questions and help.
Regardless of the liable party, you need to get immediate medical attention. The sooner you get treatment for your injuries, the better of you will be. Make sure you do not delay seeking medical attention for two reasons: (1) you don't want to risk worsening your symptoms and conditions, and (2) you don't want the insurance company growing suspicious of you.
If the insurance company who represents the liable party knows that you delayed seeking treatment, they will use this as means to wash their hands of responsibility of your case. They can either claim that your injuries aren't as bad as you claim to be which means they can reduce what they owe you. Or they can claim that you got these injuries at a later date, not in the accident involving their insured which allows them get rid of your case altogether.
If you're worried about getting compensation for your case from the liable party in a winter car accident, you need to give our office a call right away to set up a free initial consultation.
Were you or a loved one injured in a crash and have questions about the liable party in a winter car accident? Contact our experienced Car Accident Lawyers today for a free consultation and case evaluation.
We don't just care about the law. We care about you.
Like Us on Facebook