Attention Medical Providers:
No-fault carriers make it their business to cheat you out of the money you are rightfully entitled to.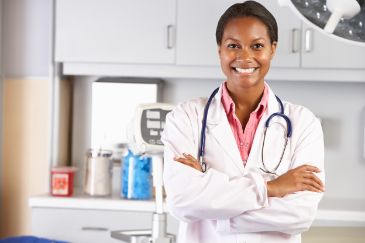 These carriers use schemes and strategy to delay and avoid paying.  Arguing policy technicalities is their specialty, but you can beat them at their own game.
By following these 5 simple steps, you can make sure you are paid what you're owed by PIP Carriers:
1. TIMELY BILLING – Carriers can deny a bill simply by claiming that you did not bill in time, even if you did. Keep proof of mailing, so carriers cannot deny receipt of the bill and are forced to pay you what you are owed.
2. CODING – Carriers love to call providers out on technicalities, whether real or imagined, so don't give them the opportunity to scrutinize your bill! One of the simplest ways to avoid problems is to spend a few minutes double checking that there are no typos or mistakes in the CPT codes and modifiers that appear on the bill.
 3. MEDICAL RECORDS – When submitting your bill, include any and all medical records that are available. This serves to prevent the carrier from finding a reason to delay processing your claim, whether based on circumstance or medical necessity.  The clearer your records are, the less likely it will be that the carrier can deny or delay payment.
 4. VERIFICATION – Fair or not, carriers are afforded a blanket right to request pretty much anything related to a patient's treatment. Often, they will request information that is irrelevant or that you may not even have, and if you don't respond they can deny your claim outright.  In order to protect yourself, always respond to carrier verification requests.  Remember: It is the failure to respond, not the failure to produce, that can be fatal to your claim.  Even a simple letter stating "I am not in possession of the documentation requested" can preserve your right to be paid.
5. A DENIAL DOES NOT MEAN YOU CAN'T BE PAID – Writing off a denied claim is not your only option, and when you have treated PIP patients, New York has a specialized legal forum through which you can pursue payment, with little or no out-of-pocket cost or attorney fees. Use a Medical Revenue Attorney to arbitrate on your behalf; a majority of denied or underpaid claims result in additional payments.*
* Actual results depend on the specific circumstances and facts of each individual case.
Why Callagy Law is the Right Medical Revenue Attorney to Pursue your PIP Claims
MEDICAL REVENUE RECOVERY ATTORNEYS:
If you are not getting what you are owed from insurance companies, Callagy Law offers a range of medical legal services, ranging from PIP, Worker's Compensation to Commercial Insurance.  The best part about it is that some of these services are FREE, and most have no out-of-pocket cost whatsoever.
 So what makes Callagy Law different?
 1. Our Philosophy– We are a law firm VERY different from others when it comes to medical recoveries (and everything else you would expect from a "lawyer").
2. Our Trusted Advisor Team– You can be assigned a trusted advisor, who will be your central point of contact with our
Your TA can identify and assemble files for you, for FREE
They can send you reports as and when you desire, for FREE.
Your Trusted Advisor can be a reliable and knowledgeable resource, assisting you with any billing or legal questions you might They can be as involved with your billing and collection practices as you want. Often, they find far more claims than providers ever imagined were there.
3. Our Settlement Team– In addition to our phenomenal team of PIP, Worker's Compensation & Commercial Insurance attorneys, we have designated settlement teams who look to obtain as much money for you as possible, as quickly as possible. 
Many files settle within the first few months of coming into our office.
Between settlements and awards we have recovered nearly $300,000,000 for our clients since 2006, resolving nearly 70,000 *
 4. An Aggressive Champion for the Cause of Proper Reimbursement
We are proud of our unique, provider-focused philosophy, and pursue it for all our providers, which includes those who treat PIP/No-Fault, Worker's Comp, and Commercially Insured patients, such as:
Surgeons ♦ Orthopedic ♦ Pain Management ♦ Anesthesiologists ♦ Neuromonitoring ♦ Diagnostic Testing ♦ Ambulatory Surgical Centers ♦ Conservative Care ♦ Durable Medical Equipment (DME) ♦ Hospitals ♦ All Emergency and Scheduled Out-of-Network Practitioners & Facilities
*Results may vary depending on your individual facts and circumstances.