The reality is that no one wants to have to consult with an attorney. But when you have been injured, an experienced professional who has the knowledge and tenacity to advocate for you is your best ally as you take on the party that has caused your pain and suffering, their insurance companies, and the complex legal system. If you are searching for a personal injury attorney in New Jersey, take the time to do your homework and read these tips on how to hire a personal injury lawyer.
How to Hire a Personal Injury Lawyer
Here is a quick checklist to consult as you search for a personal injury attorney in New Jersey. We'll go into each item in more detail below:
Determine Your Criteria
Experience in Personal Injury
Years in Practice, Memberships, Accreditations, Achievements
Distance from Your Residence/Job
Make a List
Referrals from Friends, Family, Coworkers, etc.
Internet Search
Lawyer Directories
Check It Twice
Scour Websites
Read Reviews and Check Social Media Profiles
Check with the New Jersey Bar Association
Make a Short List of 3-5 Lawyers
Schedule a Consultation
Look for a Free Initial Consultation
Prepare Your Questions
Meet with Prospective Personal Injury Attorneys in New Jersey
Ask Your Questions
Assess Their Answers
Take a Look Around
Bring Relevant Documentation/Materials
Sign a Contract
Read, Clarify, and Understand All Terms
Let Your Personal Injury Attorney Start Working for You
Digging Into the Details: How to Hire a Personal Injury Lawyer
Now we'll break down this checklist so you can find a personal injury attorney in New Jersey who meets your needs.
Determine Your Criteria
Personal injury is a nuanced area of the law, and it is recommended that you turn to someone with extensive experience in this area of specialty. When you are looking for representation, years practicing does not necessarily indicate expertise. The key is to balance experience, knowledge, and skill – which you will fully determine when you move on to subsequent steps (e.g., consulting with an attorney in person). Still, it's a good starting point for how to hire a personal injury lawyer.
Also look for additional qualifications. Do they have any relevant memberships, accreditations, and achievements in the legal community? These are indicative of not only education and experience but commitment to providing superior legal representation.
It's important to look at practical considerations as well. You want the best of the best if you are considering legal action after an injury – but it is certainly convenient if your personal injury lawyer is located within a reasonable proximity of your home and/or job.
Make a List
When you are injured as the result of someone else's negligence, carelessness, or recklessness… well, you're scared. You're overwhelmed. There is help out there: the key is finding it. Your friends, family members, coworkers, neighbors, and other trusted sources can be a great resource. If you know people who have sought legal counsel, ask them for a referral.
And ask a few follow-up questions: did they find the working relationship to be respectful? Effective? Did they achieve a positive outcome?
You can also lean on online resources to aid in your search. Googling "personal injury attorney in New Jersey" will net you tens of thousands of results. You can narrow these down by location, reviews, ratings, and other factors. Checking directories like Justia, Lawyers.com, Martindale, AVVO, etc., is a smart move as well. These sites include information, bios, starred ratings, reviews, and other vital information.
Check It Twice
From personal recommendations and your initial internet research, you'll likely have a selection of lawyers. Paring the selection down is key for how to hire a personal injury lawyer. You want to end up with a short list of 3-5 personal injury lawyers who can help you. To do this, get serious about your web research.
Take the time to visit websites, read reviews, check social media profiles, and conduct a specific search for each attorney. Visit the New Jersey State Bar Association and the NJ Board of Bar Examiners for information on the lawyers on your list.
What are you looking for? Experience, of course. But look further: what do past clients say about this attorney? What does their website look like? Are they easy to navigate? Is it easy to contact them? Do they offer informational resources for people in your situation? Do they share their thought leadership on their website and via social media? Are they responsive when people have questions? All of this is important.
Schedule a Consultation
Many personal injury attorneys in New Jersey and elsewhere provide free initial consultations. This is a valuable offering that accomplishes two goals: one, you can access legal advice regarding your case, and two, you can get a sense of whether or not a lawyer will be a good fit for you.
Prepare for your consultation by making a list of critical questions. These can include the following:
How long have you been practicing law? Specifically, how much experience do you have in personal injury law?
How many cases do you (or your firm) handle?
Will you be the one handling my case or will it be an associate?
How much time can you devote to my case?
How many of your cases have gone to court?
What is your track record in terms of settlements and verdicts?
What is your trial success rate?
How much do you charge? How are fees collected (and when are the due)?
What happens if I lose? Do I have to pay any fees?
What do I do? What is my role in the case?
How long do you think it will take to resolve my case? What can I expect from this process?
Can I speak with a former client?
This is your time: make the most of it by gathering as much information as you can about each prospect. Being informed is an important part of how to hire a personal injury lawyer.
Meet With Prospective Personal Injury Attorneys in New Jersey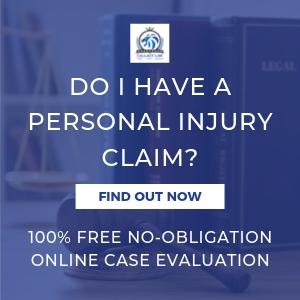 Your consultation gives you a chance to speak with an attorney about your case, so bring relevant documents and materials (e.g., police reports, medical records, etc.). It is also an opportunity to see if they are a good fit for you. Seize it! Ask your questions (those above and others you have on your mind). Listen carefully to the answers. You want to assess not only the legal knowledge of the lawyer but how they talk to you.
Do they put complex legal concepts into clear, understandable language? Do they do this without being condescending or aloof? Are they approachable? What happens if you ask for clarification? Do they take the time to rephrase or explain in a different way? Do they have a respectful tone? Are they courteous? Do they rush you, or are they willing to take time to make sure you are comfortable? All of this matters. If your gut is saying, "This person doesn't speak my language," it may be an indication that you need to make your short list even shorter!
While you're meeting with an attorney, ask for a quick office tour. Does the space seem organized and efficient? If there are other lawyers and staff, are they courteous and friendly? Is the office clean and neat? Welcoming? Are there other clients? Are they at ease? We've all been told not to judge a book by its cover… but go ahead and judge a little! Are you comfortable here?
While attorneys deal with the hard realities of the law, there is also a human element that cannot be ignored. You need to feel that you can trust this person.
Sign a Contract
After your research and visits, you'll likely settle on one attorney that has the experience, expertise, skills, and personal touch that you need. It's time to iron out the details and sign a contract. Typically, personal injury attorneys work on a contingency basis; that is, they do not get paid unless they reach a settlement or win a verdict on your behalf. Make sure that you understand the terms of the agreement before you sign any contract.
Applying these tips on how to hire a personal injury lawyer can help you select the right legal representation for you. When you do, you'll rest easier knowing you have an ally who will fight for you and ensure that you receive the compensation you are owed.
Contact Callagy Law for assistance today. We are here to help!