Your Right to Parenting Time
Do you have questions about your right to parenting time in your state? Check out this video and call our office for a free consultation.

Question:
What if my ex-spouse refuses to let me visit the children?
Answer:
Oftentimes, clients come in who have children and aren't allowed to see those children. A lot of times a client comes in and say, "My former spouse is refusing to allow me to have parenting time with my kid. What should I do?" That's an unfortunate situation. My heart goes out to those people where they're not allowed to see their children, and we try to rectify that right away. There's nothing more important than a relationship between children and their parents, and we try and protect that at all costs.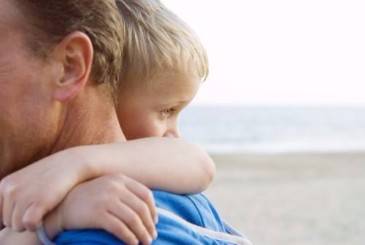 Presuming that there is no justifiable or reality-based reason why that parent cannot see the children – it's not an abuse situation, there's not a neglect situation, there's nothing like that – just a refusal by one parent to allow the other parent to see the children and that refusal is unreasonable, then we need to rectify that quickly. We may need to get the court involved quickly and file an application to have immediate parenting time with the children. Whatever that schedule looks like, we would have to talk about it – if it's overnights, if it's 50/50, and what that means – and we're going to have to get into court really fast to have a judge address this quickly. The last thing you want to do is let that go on or prolong that because then you get stuck in the situation of, "You let this go on for too long. You didn't really want to see the kids, and now you're coming back and you want to see them."
If there's a parent refusing to allow parenting time and that refusal is unjustifiable and unreasonable, you need to get into court quick. We need to get the judge to address that, and we need to get that client to exercise parenting time right away. If you're having these types of issues, or you're having these concerns regarding parenting time and custody, please contact us at Callagy Law in the family law department. Our partners and associates, deal with these issues all the time, and we can help you.
---
Are you or a loved one in the divorce process and have questions about your right to parenting time? Contact an experienced family law attorney at Callagy Law today for a free consultation and case evaluation.
Let our experience fight for you and your family.
Like Us on Facebook
INTEGROUS INFLUENCE IMMERSION

JOIN SEAN CALLAGY'S SIGNATURE

4-DAY LIVE IMMERSION

Free Consultation

Client Reviews


"This law firm really will change the way you feel about lawyers. You won't find better representation anywhere else and the caring, urgency, and aggression are absolutely unmatched. You do not want another firm in your corner. You want this one."
– Chris M. *

*Results may vary depending on your particular facts and legal circumstances.

Related Videos

Related Blogs