Wrongful Death Settlement Timeline
Do you have questions about a wrongful death settlement timeline in your state? Check out this video and call us for a free consultation.
Question:
How long does it take to resolve a wrongful death claim?
Answer:
A wrongful death is a very devastating, traumatic event. Naturally, the people involved, the loved ones of the decedent, for obvious reasons, want to put this behind them. They want resolution, they want closure, so a lot of times the question of how long it's going to take is posed.
Our ultimate goal at Callagy Law is to obtain some sort of justice and compensation for the loved ones sooner than later because this is a very devastating event. It's really difficult in New Jersey, however, to put a specific timeline on a wrongful death action. We can't say it's going to take six months versus a year or two because a lot of factors are involved, including the reasonableness of the defendants that you're suing. Are they making a reasonable offer? Are they not? Do you have to take the case to trial?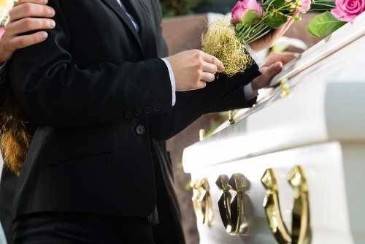 While it's important to obtain closure and resolution for the loved ones, it's more important to seek justice and not rush it. It's important to select the right attorney, too, who is not going to cause any unnecessary delays and one who is ready, willing, and able to try the case. To ensure that there are no unnecessary delays, you have to make sure that the attorney that you're selecting has experience in wrongful death actions and ready to try a case. Those will be all helpful in eliminating at least some of the delays. Other delays may be out of one's control, but at least, if you have the right attorney, you know that there will be no delays as a result of the attorney's inability or incompetence.
If you have any questions regarding wrongful death actions in New Jersey, please give my office a call. I would love to talk to you and answer your questions. Our consultation is free, and we'll be happy to help.
---
Did you lose a loved one from the negligence of another in New Jersey and have questions about a wrongful death settlement timeline? Contact our experienced wrongful death lawyers today for a free consultation and case evaluation.
We don't just care about the law. We care about you.
Like Us on Facebook
Free Consultation

Client Reviews


"This law firm really will change the way you feel about lawyers. You won't find better representation anywhere else and the caring, urgency, and aggression are absolutely unmatched. You do not want another firm in your corner. You want this one."
– Chris M.

Related Videos

Related Blogs