Who is Liable for Medical Bills After a Car Accident
Watch this video to learn about who is liable for medical bills after a car accident. Then call Callagy Law for a free legal consultation.

Question:
Who's going to pay for my medical bills after a car accident?
Answer:
After you've been involved in a traumatic event like a car accident and you're injured, of course you have so many things to deal with, including medical bills for treatment that might be racked up. A lot of times clients will ask, "Who is going to take care of these medical bills?"
In New Jersey, we are a no-fault state. What that means is, regardless of fault, your own car insurance company is going to pay your medical bills for treatment under PIP—personal injury protection. That is coverage that you've actually purchased; it's one of the coverages in your policy. A lot of times that throws people off because they'll say, "Well, if the accident wasn't my fault and the other person caused the accident, why is my own insurance company paying?" That's just how it works. That's the law.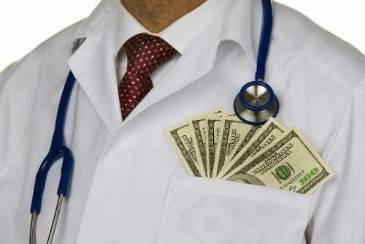 We're a no-fault state so, because the accident is not your fault, your insurance company will then go back and collect the money that they paid from the tortfeasor,— the person who is at fault. It's very important to also pay attention to the limits of your PIP coverage, the personal injury protection coverage. You want to make sure that you have adequate coverage for treatment.
If you have any questions about medical bills related to car accidents or personal injury in general, please give my office a call. We'd be happy to answer all your questions and help.
---
Were you or a loved one injured in a crash and have questions about who is liable for medical bills after a car accident? Contact our experienced Car Accident Lawyers today for a free consultation and case evaluation.
We don't just care about the law. We care about you.
Like Us on Facebook
Free Consultation

Client Reviews


"This law firm really will change the way you feel about lawyers. You won't find better representation anywhere else and the caring, urgency, and aggression are absolutely unmatched. You do not want another firm in your corner. You want this one."
– Chris M.

Related Videos

Related Blogs