When You Can Sue The Trucking Company In Addition to The Driver
Watch this video to learn when you can sue the trucking company in addition to the driver in your state. Then call us for a free consultation.

Question:
If the truck driver who injured me was driving drunk, can I also sue the trucking company?
Answer:
Clients often ask, if it's a trucking accident in New Jersey, are you just suing the truck driver or can you sue the company that the truck driver works for? You can also sue the company, especially in cases where, for example, the truck driver was intoxicated or had any other issues. The trucking company has a responsibility to ensure that they're hiring safe drivers. There are rules and regulations about the number of hours they can drive, licenses they have to carry and that have to be up-to-date. There is a lot involved, yes. Potentially, it's the truck driver that is the defendant, as well as the company they work for. There's a lot that goes into it.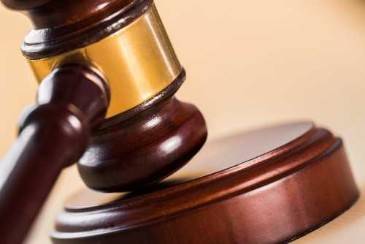 That's why it's very important in your selection of an attorney to have an attorney that has experience dealing with trucking accident cases, as well as the ability to try them. You need a trial attorney. Here, for example, in our firm, we are trial attorneys. We will go to court. We're not afraid of going to court. We have the ability, willingness, and resources to do that, and that is so important.
If you have questions related to trucking accidents in New Jersey or any other questions related to personal injury claims, contact our office. We will be happy to answer all your questions and would love to help you.
---
Have you or a loved one been injured in a crash and have questions about when you can sue the trucking company in addition to the driver? Contact our experienced Truck Accident lawyers today for a free consultation and case evaluation.
We don't just care about the law. We care about you.
Like Us on Facebook
Free Consultation

Client Reviews


"This law firm really will change the way you feel about lawyers. You won't find better representation anywhere else and the caring, urgency, and aggression are absolutely unmatched. You do not want another firm in your corner. You want this one."
– Chris M.

Related Videos

Related Blogs