What You Need to Know About Uninsured Motorist Coverage
Do you have questions about what you need to know about uninsured motorist coverage? Check out this video and call us for a free consultation.

Question:
What's important to know about uninsured motorist coverage?
Answer:
Just recently, we witness a heartbreaking situation. A client, who was very seriously injured, had been, unfortunately, in an accident with a tortfeasor was uninsured. We filed a UM claim, an uninsured motorist claim, with our client's own insurance company. Unfortunately, his limits were only $50,000. He was devastatingly injured, and it was a really sad situation. You should always be aware of what you're buying in your car insurance policy and what the coverages are.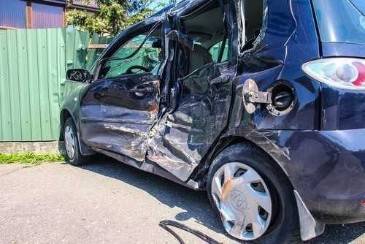 It is very important to have adequate UM/UIM, UM meaning uninsured motorist coverage and UIM meaning underinsured motorist coverage. In New Jersey, as you may know, when you go to purchase insurance, you're buying several things. You're buying liability coverage. Liability coverage is bought so that if you're involved in a car accident and you're at fault for that accident and the other person sues you, those aren't the limits that that other person can collect from you. Typically, the liability limits match the UM/UIM limits. Sadly, when you go to purchase your car insurance, oftentimes the insurance companies are not telling you this information. They're trying to sell a policy and perhaps just say this is a very inexpensive policy, and you're thinking that you got a great deal, but it's very important to be aware of the limits.
So you have liability coverage that you bought, you have PIP – personal injury protection coverage – and you have UM/UIM amongst other coverages. Those three are really important to ensure that you have the right amount of coverage. PIP is for your medical bills and treatment. I've seen really, really minimal policies, and it's a shame because a person may need a substantial amount of medical treatment that can't get paid. You want to make sure your PIP coverages are enough and your UM/UIM coverage is enough. What happens if, God forbid, you're injured and you have serious injuries, and the person that struck you that caused the accident either doesn't have insurance or, if they have insurance, they have what we call a minimal policy? A minimal policy could be as little as $15,000. You want to be able to file a claim with your insurance company under UM/UIM. Those limits really have to be enough.
Make sure you're protected. Make sure you're looking at what coverage is available. Look at your declarations page. If you have any questions about insurance as it relates to car accidents or any questions related to personal injury car accident claims, please give our office a call. We'd be happy to help you.
---
Were you or a loved one injured in a crash and have questions about what you need to know about uninsured motorist coverage? Contact our experienced Car Accident Lawyers today for a free consultation and case evaluation.
We don't just care about the law. We care about you.
Like Us on Facebook
Free Consultation

Client Reviews


"This law firm really will change the way you feel about lawyers. You won't find better representation anywhere else and the caring, urgency, and aggression are absolutely unmatched. You do not want another firm in your corner. You want this one."
– Chris M.

Related Videos

Related Blogs