Suing The Trucking Company For a Truck Accident Death
Watch this video to learn about suing the trucking company for a truck accident death. Then call Callagy Law for a free legal consultation.

Question:
Can I sue the trucking company if a family member dies in a truck accident?
Answer: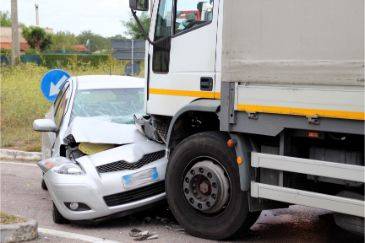 As personal injury attorneys to plaintiffs, we have witnessed a lot of tragedies at Callagy Law, especially accidents that involve trucks. Trucking accidents in New Jersey sometimes can be devastating, which results in the death of a victim. A lot of times the family members, for obvious reasons, having lost a loved one, are distraught and devastated and are not sure of their rights and whether or not they can bring a claim for the deceased. There is such a claim in New Jersey, called a wrongful death action, that can be filed on behalf of the survivors of the decedent.
If you have any questions related to wrongful death claims, please contact our office. We will be happy to answer your questions.
---
Have you or a loved one been injured in a crash and have questions about suing the trucking company for a truck accident death? Contact our experienced Truck Accident lawyers today for a free consultation and case evaluation.
We don't just care about the law. We care about you.
Like Us on Facebook
Free Consultation

Client Reviews


"This law firm really will change the way you feel about lawyers. You won't find better representation anywhere else and the caring, urgency, and aggression are absolutely unmatched. You do not want another firm in your corner. You want this one."
– Chris M.

Related Videos

Related Blogs