Slip And Fall on a Residential Property
Watch this video about slip and fall on a residential property in New Jersey. Then call Callagy Law for a free legal consultation.

Question:
What should I do if I was injured from a slip and fall on a residential property?
Answer: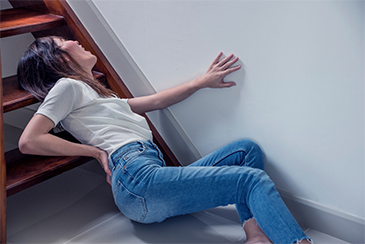 What if you were involved in a slip and fall accident and you were injured, but it's a residential property? In New Jersey, you can file a claim for damages. Of course, it depends on the situation and how the slip and fall occurred, but what you should do in any accident case is document. Take pictures. File an incident report. Report the incident. Contact an attorney and know your rights.
Here at Callagy Law, we'd love to help you. Please call us if you have any questions. Our consultations are free.
---
Were you recently injured due to someone else's negligence in New Jersey and have questions about experiencing a slip and fall on a residential property? Contact an experienced slip and fall attorney at Callagy Law today for a free consultation and case evaluation.
Let our experience work for you.
Like Us on Facebook