Slip And Fall Case Timeline
Were you recently hurt and have questions about the slip and fall case timeline in New Jersey? Watch this video, then call Callagy Law.
Question:
How long will it take to resolve my slip and fall case?
Answer: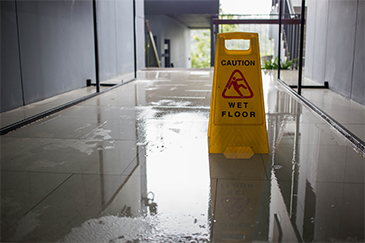 How long will a slip and fall case take in New Jersey? I can't tell you how many times I've been asked that question. Unfortunately, I wish that there was a clear, precise answer I can give, but the honest truth is there is no definitive answer to that— it depends. The length of a case in New Jersey, and anywhere else, depends on so many variables, includiong the nature of the injury, the issue of liability, how long the victim of the slip and fall is going to treat, the reasonableness of the other side, and the backlog in the courts, etc. It's really difficult to give a definitive answer on that.
Just make sure the attorney that is representing you is doing their best and their most diligent effort to prosecute the claim without any delays while they're simultaneously protecting your rights. Here at Callagy Law, we treat every client as if they're our only client. If you have any questions regarding this or any other matters, please don't hesitate to contact us here. Our consultations are free, and we don't charge you any money unless we make some money for you.
---
Were you recently injured due to someone else's negligence in New Jersey and have questions about the slip and fall case timeline? Contact an experienced slip and fall attorney at Callagy Law today for a free consultation and case evaluation.
Let our experience work for you.
Like Us on Facebook