Partial Fault in a Wrongful Death Case
Do you have questions about partial fault in a wrongful death case in New Jersey? Watch this video, then call Callagy Law.

Question:
What if the individual was partially at fault for causing their own death?
Answer: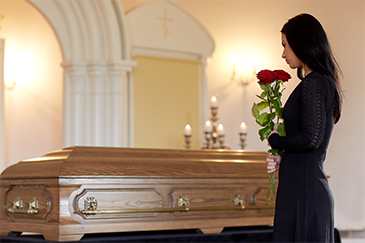 What if you have a loved one who has died as a result of negligence, but they were partly at fault in the cause of their own death. In fact, that is a question that I was just asked the other day by someone who had just lost a loved one. In New Jersey, it is a modified comparative negligence state. What that means is that even if you are at fault, or even if the decedent was partially at fault for the cause of their own death, you can still recover in a wrongful death action, so long as the fault of the decedent is not greater than the fault of the party or person that you are potentially suing. In other words, if the person is 50% or less, they can absolutely recover. However, if the decedent was 51% at fault, in New Jersey, you cannot recover. If you have any questions regarding comparative negligence in New Jersey, please contact us here at Callagy Law. We'd love to help you.
---
Have you lost a loved one due to someone else's negligence in New Jersey and have questions about having partial fault in a wrongful death case? Contact an experienced wrongful death attorney at Callagy Law today for a free consultation and case evaluation.
We are passionate about helping our clients achieve justice.
Like Us on Facebook