Brian P. McCann, Esq.
Partner, Family Law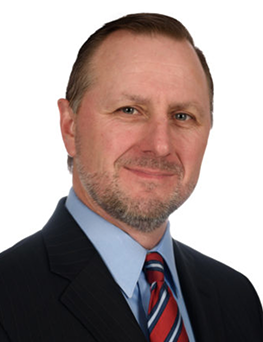 About Brian
Brian is a member of the New Jersey State Bar Association, Family Law Section, the New York State Bar Association, Family Law Section, Bergen County Bar Association and a member of the Bergen County Family Law Committee and former co-chairman of the Bergen County Family Law Committee.  Brian is a former law clerk of the Superior Court of New Jersey, Family Part, Bergen County, under Hon. Edward V. Torack (retired).
Brian is a Certified Matrimonial Law Attorney, a designation granted by the New Jersey Supreme Court to attorneys who are able to demonstrate sufficient levels of experience, education, knowledge and skill in matrimonial practice.
Brian has also been recognized as one of New Jersey's Top Attorneys in Family Law by Super Lawyers, Rising Young Star (2008-2013) and Super Lawyer (2017-2018, 2020); Top Lawyers in Bergen County, Family Law, by Bergen County Magazine (2017 & 2018); Top Matrimonial Lawyers in New Jersey by (201) Magazine (2011); has the highest possible rating, an AV Preeminent rating, in both legal ability and ethical standards by Martindale-Hubbell; and has a superb AVVO rating of 9.8 out of 10 reflecting his experience, peer endorsements, client reviews, community recognition and leadership.
Brian practices in all areas of matrimonial and family law including divorce, child support, alimony, complex and high conflict custody and parenting time disputes, equitable distribution of assets, high net worth divorces, pre-marital agreements, mediation and arbitration, as well as, substantial appellate practice related to family law.  Brian has authored several articles related to matrimonial and family law and has lectured and provided seminars on various family law related subjects.
Brian can also be heard, on occasion, playing his acoustic guitar in the office, debating sports, music and current events with colleagues, playing a stellar infield on the Callagy Law softball team and often providing timely movie quotes appropriate for any circumstances that may arise.
Articles and Publications
New Jersey Law Journal, 'Death Ends a Life, Not a Relationship': Life Insurance and Divorce
(Brian P. McCann and Kristen E. Marinaccio) March 18, 2021

New Jersey Law Journal, Support Modifications and the COVID-19 Crisis
(Brian P. McCann and Kristen E. Marinaccio) April 29, 2020

New Jersey Law Journal, When It's Time to Move: The Standard for Relocation in New Jersey
(Brian P. McCann and Kristen E. Marinaccio) January 20, 2020

New Jersey Law Journal, The Joint Legal Custody Myth
(Brian P. McCann) January 23, 2017

New Jersey Law Journal, Custody Involving a Non-Parent: The Psychological Parent
(Brian P. McCann) January 22, 2016
Brian's Life at Callagy
I started at Callagy Law in January, 2016 after meeting with Sean Callagy.  After a brief conversation with Sean it was readily apparent that Sean and I shared a common understanding about the practice of law and the level of representation that we should be providing to our clients.  As Sean was looking to expand the firm, opening up a family law department was a logical step.  Chris Cavalli and I brought our thriving family law practice to Callagy Law and with Sean's partnership, leadership skills, our incredible staff of Kristin Pisano and Jacqueline Alfonso and our extremely talented associate, Sarah Goldenthal, we have continued to build and grow the Family Law Department.
The Callagy Law environment and atmosphere is rivaled by none with the "business as usual" attitude checked at the door.  Callagy Law is far from ordinary with pumpkin carving and apple bobbing contests, a holiday party with a mechanical bull, a firm trip to the Cayman Islands and team building journeys at Long Beach Island.  With our unique and family like environment, also comes brilliant legal minds and dedicated employees with a unified goal to deliver caring, urgent and aggressive representation to the people who come to us for help with some of their most challenging and difficult life events.
Callagy Law is opportunity: opportunity to meet and exceed your goals, to help others to achieve their outcomes, to provide a level of service to those in need that simply cannot be found elsewhere and, to enjoy the ride while you are still on the bus.