Modifying a Parenting Time Order
Watch this video to learn about modifying a parenting time order and then call Callagy Law for a free legal consultation.

Question:
What are my options if I'm unhappy with our current parenting time order?
Answer:
Parenting time orders in New Jersey are always subject to modification based upon a substantial change in circumstances. If a client comes in and says, "I want to change my parenting time or custody situation," we ask them why. In order to get a modification, you have to prove a change of circumstances. Whether that's the other spouse just not taking care of the children on his or her time or you have more time due to flexible job duties, there's hundreds of different scenarios that can be a change in circumstances.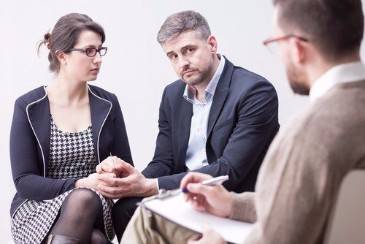 In order to even get your foot in the door, so to speak, with the court, you have to show what we call prima facie showing of a change in circumstances. We would file a motion saying circumstances have changed because of X, Y, Z, which requires a modification of parenting time so that you get more, or custody has changed, or parenting time has changed. If the court agrees that you've made that prima facie showing, then they will likely set the matter down for a hearing and may very well likely appoint an expert to do an evaluation.
Changes in custody are not taken lightly. They're not that easy to prove. Yet, changes in circumstances happen all the time that warrant a modification of a custody arrangement. If you have any questions whatsoever about your custody arrangement and how to modify it, please contact us here at Callagy Law. We are involved in custody and parenting time matters all the time, whether they are initial establishments of those arrangements in a divorce case or post-divorce modifications of those arrangements.
---
Are you or a loved one in the divorce process and have questions about modifying a parenting time order? Contact an experienced family law attorney at Callagy Law today for a free consultation and case evaluation.
Let our experience fight for you and your family.
Like Us on Facebook
INTEGROUS INFLUENCE IMMERSION

JOIN SEAN CALLAGY'S SIGNATURE

4-DAY LIVE IMMERSION

Free Consultation

Client Reviews


"This law firm really will change the way you feel about lawyers. You won't find better representation anywhere else and the caring, urgency, and aggression are absolutely unmatched. You do not want another firm in your corner. You want this one."
– Chris M. *

*Results may vary depending on your particular facts and legal circumstances.

Related Videos

Related Blogs