Choosing a Wrongful Death Attorney
Watch this video to learn about choosing a wrongful death attorney. Then call Callagy Law for a free legal consultation.

Question:
How do I choose the right wrongful death attorney?
Answer:
In choosing a personal injury attorney to represent you in New Jersey, it is important to select the right attorney. That becomes even more important when you're talking about a wrongful death claim. In dealing with a wrongful death, you're dealing with a lot of trauma. The family needs a lot of support, and it's important that your choice of attorney be the right choice for you.
What are the things that you're looking for? First and foremost, you want to make sure that the attorney that you're choosing has experience in these types of claims and that the attorney has represented people in wrongful death actions. You want to look at that attorney's track record, as well. You want to make sure that attorney is a trial attorney because, if an attorney doesn't have the resources or know-how to be able to try the case, that will impact the outcome of the case. You want an attorney who's ready, willing, and able to go to court and try the case and give you your day in court.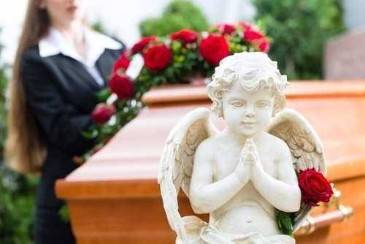 It's also important to hire an attorney that is going to suit your needs. It's important to meet with the attorney, ask questions, and interview the attorney. Are they going to be able to meet with you? Are they going to answer your questions? That can only be determined if you meet with the attorney.
As an example, we get many clients who call in and who are unhappy and want to switch attorneys. When we ask why they want to switch attorneys, more often than not, the answer goes something like this: "Well, you know what? I met with the attorney initially, and thereafter I haven't spoken to the attorney. I don't know what's going on. I call and call. My phone calls don't get returned. I'm trying to meet with the attorney, but they're not meeting with me." Obviously, that is the wrong attorney, especially when you're talking about a wrongful death claim and emotions are high.
The survivors in a wrongful death case need a lot of support, and the attorney should be able to give you that one-on-one attention. That is what we do here at Callagy Law. Every phone call gets returned. You can meet with your attorney as many times as you feel is necessary. An attorney should provide that kind of personal attention, that personal touch. If you met your attorney once and haven't seen him or her since, there is something wrong there. If you have any questions about wrongful death claims in New Jersey, please contact us right away. We will be happy to talk to you. Our consultation is free, and we'd love to be of help to you.
---
Did you lose a loved one from the negligence of another in New Jersey and have questions about choosing a wrongful death attorney? Contact our experienced wrongful death lawyers today for a free consultation and case evaluation.
We don't just care about the law. We care about you.
Like Us on Facebook
Free Consultation

Client Reviews


"This law firm really will change the way you feel about lawyers. You won't find better representation anywhere else and the caring, urgency, and aggression are absolutely unmatched. You do not want another firm in your corner. You want this one."
– Chris M.

Related Videos

Related Blogs