Sean Callagy and Callagy Law Present BMC Session 4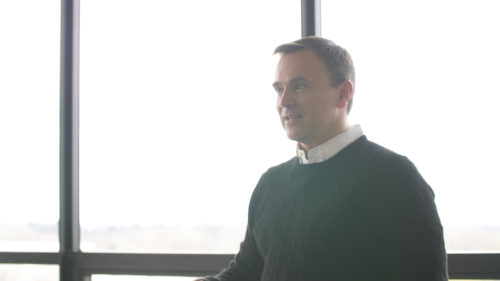 Sean Callagy and Callagy Law Present BMC Session 4
First Quarter of 2014 is Over!!
Did You Meet Or Exceed Your Goals?
If You Did, Join Us and Keep Moving!!
If not, you better get on board because the train is pulling out……….!!
Me sharing a few thoughts about CBMC.
Dear Callagy Business Mastery Club Friends and Potential Friends, How many meetings with new potential clients do you want to have this week? How many new potential client meetings did you have last week? Last month? Or the first quarter of 2014?
Did you meet or exceed your goals? Do you even have specific goals?
Can you dramatically and powerfully blow people away with who you are and instantly separate yourself from sales people overall, and specifically those that do what you do? Oh, if you can, there's always another level. As we discuss below, even super successful entrepreneurs are creating breakthroughs. Your feedback from last week's Callagy Business Mastery Club meeting was the best yet!
We are flattered and privileged to serve you all!
In addition to my Level 7 business owner co-host, Dr. Ben Burton, we had a special guest star, and super successful entrepreneur fly across the country just for check out the CBMC. If you weren't there, you should have been, and hope you do not miss out on what we have in store for you on
Thursday April, 17th
, where we have a fantastic new innovation for CMBC attendees. No hype. I mean it. A new portion to what we are doing is going to dramatically help everyone with implementation, accountability and creating powerful strategic pipelines. You do not want to miss this.
The value that you will be missing out on is massive.
People are inertia prone. The average attention span seems to be about .000001 seconds these days. So, I have to keep reminding most people how crazy they are to miss a meeting. If you do, it is TWO MONTHS for you between meetings! I am also requesting, and challenging every CBMC member to bring one new guest. There is no reason why we should not have 200 people at April's meeting. AND, for what we are about to do, having more numbers will help EVERYONE! Some folks are playing a HUGE game. Dan Smith and Paul Platek of UBS are on fire. Our friends from AFLAC are incorporating our training STATE WIDE. And, the list goes on. Think about it. AFLAC is a huge sales organization. They have seen tons of sales and business development programs. Their team members have said at the CBMC that our training program is second to none and they are taking their entire organization in New Jersey to the next level through our Callagy Business Mastery Club training. AND, this is ALL FOR FREE! Now, Marc Wichansky is not an easily sold guy. He has built multiple highly successful companies. And, quite frankly, he kind of feels he has been there done that and heard it all in the world of sales and business development training. That is, until he came to CMBC! This morning Marc Wychansky shared with CBMC members his thoughts about March's CBMC meeting. He was pumped and excited about what was happening and his energy was infectious. Simply put, Marc said, "People are crazy not to attend. People are also crazy not to be bringing potential clients or strategic partners. It would be tough for someone selling me to get me to a game or dinner. BUT, I would absolutely come with them to something like this. Also, people are doing other business owners and sales people a MAJOR DISSERVICE and INJUSTICE if they are not bringing people." Then, Marc discussed the tangible benefits once he got there. "I really came to check it out and support Sean. I was, however, blown away by the content and the group exercises and how much of a difference there was in communication skills between the new people and the people who had attended all three meetings. It was clear that people were moving from 3-4, 7-8, 8-9, all the way up the ladder in their sales, business skills and results. I keep telling Sean he has to start doing one of these in Arizona." Marc, went even further when discussing people's reluctance to growth. "Wherever people are, they get comfortable. Everyone, from the time they become a teenager, tends to think they know everything and they're doing their best. Tons of programs and meetings hype their benefit. I can truly say I have never encountered anything more effective and well thought out for helping people grow and increase their business. No program can do everything for you in one session. The fact that this is an ongoing club that is not simply a networking meeting, but true training with real development exercises and truly deep, inherently true, and often forgotten content, makes this what it is: a MUST ATTEND." Marc only disagreed with one thing, "Sean is stupid to give this away for free!" Well, I don't like being called stupid, but I like the rest of what he said. And trust me, I'm not stupid! We are benefiting too from creating great new relationships with powerful people committed to taking their game to the next level. I can also tell you, my renewed deeper commitment to the material we are sharing is having an awesome impact on my businesses as well. I have many new clients, better internal coaching and training and two tremendous new business innovations since we began our journey together in January. Dr. Ben Burton has shared similar benefits in his life and business. Why? Because it is both what you know AND what you apply. The meetings bring you, and me, a consistent, deeper connection to our goals, our driving why's, our actions and our results. It is also fun and inspiring to be playing a big game together in a world of cynicism, sarcasm and negativity. We also had our first competition last month in the Unique Identity-Off, and we will see if Matt retains his title because Paul demands a rematch. We have also posted clips of the CBMC on our website at www.callagylaw.com/videos/ and on You Tube at www.youtube.com/seancallagylaw.com So, please check out your favorite clips and share them with sales and business owner friends. I would also greatly appreciate you forwarding this e-mail to your entire contact list. Let's spread the word and play a big game.
200 people or bust for April!
We are offering a free one hour coaching session with me, a $1,000 dollar value, to the person who brings the most guests (over 5 to qualify)to the April meeting, along with a 5 minute speaking opportunity at the next meeting.
As Marc said, these club meetings are all about value and educational growth opportunities for you and your business, they are inspiring, full of positive energy; they are opportunities to build rapport and strategic pipelines for your own business. Bringing a potential or current client is more valuable for rapport building than let's say a lunch or any ball game. You'd have to be nuts not to take advantage of this completely free opportunity to grow your business, your pipeline and your mind into what is possible.
I truly believe this is an indispensable tool for business owners AND it will not be free in 2015!
And if you have been attending you also know there are no sales pitches involved, I am selling nothing. My motives are to truly help others and in return help myself by disseminating this business knowledge that I know works because I have proven it in my own businesses. The value just naturally returns for us. My sincere belief is what you put out is what you get back. So I'm putting this out to you, and hopefully you will put this out to others.
The details of the next Callagy Business Mastery Club meeting, our fourth, are the same as the others.
Thursday April 17th. Doors will open at 4:30pm and we will be serving a light dinner. The program start is at 5pm. The meeting once again will be held at our offices at the Mack-Cali Centre II, 650 from Road, Paramus, NJ.
We are going to have 200 people.
Please send this e-mail and personally invite 10 guests. If we all do that, we will crush it and all benefit under our new system for accelerating accountability and strategic relationship development.
As usual please RSVP to Jeanne at
inquiries@callagylaw.com or call 201.261.1700 Ext. 181
to reserve your seats. And as always if you are a sales professional you are welcome to attend, however we request that you bring at least 1 business owner, yes we've reduced it to one, for you. Also, please connect with us on LinkedIn! And become a connection with me personally as well, Click Here! Below take a look at what attendees are saying about the Callagy Business Mastery Club meetings. Hope to see you there! In your service,
Sean Callagy
"It was both enjoyable & interactive."
Heather Markowski – Posh Adorments
"He changed/changing my life!"
Rey Rostami – Aflac
"Inspiring, keep up the passionate good work!"
Robert Solimano 
"I felt that the presentation was very professional. On a first meeting, creating emotional rapport is truly important in establishing a good working relationship."
Ken Bald – Allied Neurology Interventional Pain Practice
"He makes it simple plus challenges to think and listen."
Kristen Abate – UBS Family Wealth Management
"A totally convincing presentation that will leave you highly motivated and eager to gain the full benefit offered by Sean's personal and business growth system."
Andrew Slowinski – Callagy Law
"Thank you very much for the value provided and the time that you gave."
Jonathan Godin – Aflac
"Great content amazing speakers! Sean's system is simple, brilliant and real!"
Konstantin Zaliznyak – Anchor Associates
"I loved the positive energy, the open-minded atmosphere, and the endless encouragement and opportunity for growth!"
Cindy Mosley – Chicory Café
"Open my eyes to the effectiveness of caring for your clients."
Alex Aponte – No Limit Air
"Fantastic Sean Rules! Ben too!"
David McKenna – Good Tidings
"I've attended many, many seminars and reads lots of books, but no one has ever broken it down into such a tangible system"
Gregg – Hasenfus
"Valuable content. This content will double or triple your business in the next 12 months"
Michael Pane – Aflac
"Sean is the type of speaker when you feel blessed to have met and listened to a true role model"
Val Schultz 
"I'm learning how to make emotional connections"
Ralph C. Hansen – The Caring Coach
"Can't wait to practice what we learned"
Tom Colletti – Minuteman Press
"Sean is a great educator, but most importantly he is sincere about wanting to help those he's in contact with"
Paul Platek – Family Wealth Management
"I found Sean to be very knowledgeable in business, very interesting, and excited for next month. This will help me tremendously, thank you Sean & Ben"
Dana Perone – Ray & Danas InManAuto Care
"Eye-opening and immensity valuable! Sean is very genuine and is truly passionate about educating others and paying it forward"
Dr. Michelle Tawil – Tawil Psyshical Therapy and Sports Performeance
"A better focus on the challenges of success. Clarifying the simplicities of the steps"
Dr. Alan Pine – NJ Wellness PC
"Inspiring, keep up the passionate good work"
Robert Solimano 
"Extremely Intelligent clear business mind that simplifies the steps to success in a adjustable & detonable fashion"
Ben Willig – Anchor Associates – Odyssey Realty
"Sean & Ben were both great communicators, a testimony itself to our discussion today on communication. A must attend event for North Jersey business owners"
Quentin Unsworth – Groundswell Contracting
Are you kidding? Even better than last time? I left inspired, pumped, self assured and ready to "CRUSH IT" Thank you!
David McKenna, President
"I came not knowing what to expect. Within the first 10 minutes of Sean speaking, I was floored! He was exhorting us as business owners to apply and achieve!"
Alicia Rodman- Possibilities for moms.com
"Sean's speaking events are truly awesome! I don't fear anymore that I may not achieve my goals. I know and have great confidence with Sean's system that I will definitely achieve anything I want in the future."
Dana Perrone,- Inman Auto care.com
"I always feel great when I leave the session. Sean inspires me to better. The Sean gives real, practical common sense advice that I believe work!"
Tom Colletti – Minuteman press of Hasbrouck Heights, NJ minutemanpress.com
"Sean – positive, affirmative, reinforcing of logic and common sense."
Bill Mc Gee- Aflac
"
Sean Callagy
is clear, concise and easy to understand. His teachings are priceless!"
Matt Lasala- Acorn financial
"
Sean Callagy
is the most energizing and passionate person I know. He makes you want to be a better person and business owner!"
Kristen Abate- UBS Financial Services
Attorney Advertising. This information is provided for informational purposes only. Since each case is different and laws and regulations change constantly in the legal world, this should not be construed as legal advice. Please note that online activity, interaction and/or communication does not form an attorney-client relationship.