Have you or a loved one been injured or hit while walking? Check out these 3 pedestrian accident facts, then call our New Jersey lawyers now.
Hit and Run Pedestrian Accidents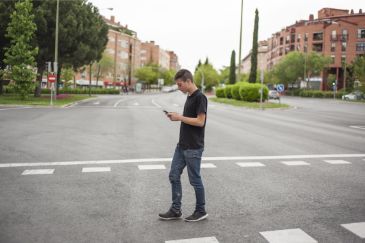 Just the other day we received a frantic call from someone involved in a pedestrian accident case. They were struck by a car that unfortunately fled the scene of the accident. The person did not have a license plate number or any information regarding that car. Who could they sue? The answer to the question is there may potentially be a UM claim. New Jersey recognizes uninsured motorist claims. If you have your own insurance, we can file an uninsured motorist claim, even if the liable party took off and ran away. If you have any questions regarding uninsured motorist claims or anything else, please contact us here at Callagy Law. We'd love to help you and answer those questions.
Partial Fault in a Pedestrian Accident Case
What if you were struck by a vehicle as a pedestrian, but you were partially at fault? There was some negligence on your part.— maybe you weren't in the crosswalk or the light in your direction was red. Can you sue for personal injuries? The answer, in New Jersey, depends on the apportionment of liability. New Jersey is a modified comparative negligence state. What that means is that even if you, as a pedestrian, were partially at fault for the happening of the accident, for you getting struck, you can, nevertheless, sue and recover damages for personal injuries, so long as your fault does not exceed 50%. If you are 50% or less, you can still recover. If you are 51% at fault, however, then you are able to do so in New Jersey.
If you have questions about liability and comparative negligence, please contact us here at Callagy Law. We'd love to answer your questions and help you, and our consultation is free.
Choosing The Right Pedestrian Accident Lawyer
How do you select the right pedestrian accident attorney? Here at Callagy Law, we get the question asked often. This is what you need to keep in mind for a pedestrian accident in New Jersey or any other accident. First of all, you want to know that that attorney that you're selecting has a primary focus on personal injury claims. You want to know specifically if that attorney has the experience handling these types of cases. How many cases have they handled that are similar to the type of situation that you have?
You want to also know if that attorney has trial experience. That's very important. You want the attorney that you're selecting to have the ability, the capability, the resources to be willing to go to court and try the case. You want to know their experience, and you also want to know how hard that attorney is going to fight for you. Does that attorney fold and accept the first settlement that's offered, or are they willing to go to bat for you? It's also very important that you establish the rapport with that attorney. Meet the attorney. Interview the attorney. Ask those questions.
Here at Callagy Law, our consultations are free. We'd be more than happy to meet with you. If you have any questions regarding selecting the right attorney or anything else, please contact us. We'd love to talk to you.
---
Were you recently injured due to someone else's negligence in New Jersey and have questions about these 3 pedestrian accident tips? Contact an experienced pedestrian accident attorney at Callagy Law today for a free consultation and case evaluation.
We are passionate about helping our clients achieve justice.
Like Us on Facebook