Did you get injured in a car crash and have questions? Read these 3 car accident tips for guidance, then contact our New Jersey lawyers today.
Who is Liable for Medical Bills After a Car Accident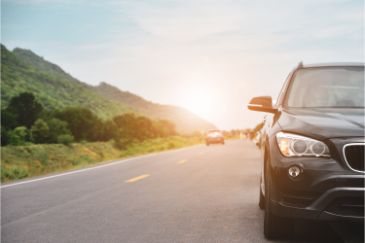 After you've been involved in a traumatic event like a car accident and you're injured, of course you have so many things to deal with, including medical bills for treatment that might be racked up. A lot of times clients will ask, "Who is going to take care of these medical bills?"
In New Jersey, we are a no-fault state. What that means is, regardless of fault, your own car insurance company is going to pay your medical bills for treatment under PIP—personal injury protection. That is coverage that you've actually purchased; it's one of the coverages in your policy. A lot of times that throws people off because they'll say, "Well, if the accident wasn't my fault and the other person caused the accident, why is my own insurance company paying?" That's just how it works. That's the law.
We're a no-fault state so, because the accident is not your fault, your insurance company will then go back and collect the money that they paid from the tortfeasor,— the person who is at fault. It's very important to also pay attention to the limits of your PIP coverage, the personal injury protection coverage. You want to make sure that you have adequate coverage for treatment.
If you have any questions about medical bills related to car accidents or personal injury in general, please give my office a call. We'd be happy to answer all your questions and help.
Choosing a Car Accident Attorney
What are some of the things that you should be looking at in selecting the right attorney for your car accident personal injury claim? Here are some important things to look for. Number one is experience. You want to make sure that the attorney that you're choosing is focused on representing victims of car accidents. That's important. You want to look at that attorney's track record, too. Were they successful in their prior representations of people? What do you know about them? You also want to look at that attorney's ability to try a case. Is he or she a trial attorney? That is really very important.
You need to make sure that the attorney you're choosing has the resources, the ability, and the willingness to go to trial. Why is that important? Over time, the insurance companies learn which attorneys go to trial and which attorneys don't. With attorneys that do not go to trial, the insurance companies will offer them very little money because they know that they're not going to try a case. Attorneys may have various reasons to not try a case. It could be resources; it could be lack of time; it could be just lack of experience. That is important to look for when selecting an attorney.
You also want to make sure that the attorney you're selecting is urgent, caring, and aggressive in their representation of you. Urgent in responding to your needs, aggressive in fighting on your behalf, and caring in caring about you and your claim. When you call them, are they responsive? Are you able to meet with them as much as you need to? You can only determine that, of course, in meeting the attorney. It is of the utmost importance that you have a full comprehensive meeting to talk to the attorney and ask questions.
If you have any other questions regarding personal injury in general, please give us a call. We'd love to help.
Determining Car Accident Case Value
You might be wondering how the value of a car accident injury claim is determined in New Jersey. There ares many factors that go into the evaluation of the value of the injury in a car accident claim, including, of course, the nature of the injury, the type and length of treatment, and the liability aspect of the case— how did the accident happen? Who's at fault? Is it 100% liability or is it 80/20? The value also relates to the damage on the vehicle, as well as the effect on a person's life, lost wages, etc.
There are a number of factors that go into evaluating the value of a car accident injury claim. That is why it's very important to know that no one can make a proper evaluation very early on. A lot of times clients want to know what their case is worth, and that question should not be answered. If any attorney answers that question very early on, without knowing a lot of these factors, that's just going to be simply not accurate. There are so many things that go into it, and it is important that the car accident victim documents the effect of the accident on their life. We always tell clients to keep a journal of what's going on in their lives, how it's affecting them, the time lost from work, etc.
If you have any questions about personal injury car accident claims in New Jersey, give us a call. We will be happy to answer your questions.
---
Were you or a loved one injured in a crash and have questions about these 3 car accident tips? Contact our experienced Car Accident Lawyers today for a free consultation and case evaluation.
We don't just care about the law. We care about you.
Like Us on Facebook