Are you wondering about the 3 common mistakes made in car accident cases? Check out this video and call our lawyers for a free consultation.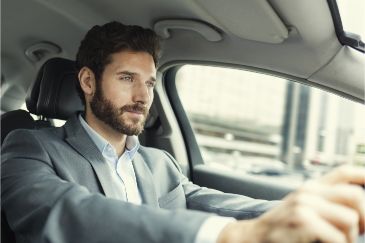 Sometimes when a client comes to retain our services, some time has already elapsed since the car accident. If you've been involved in a car accident in New Jersey and you were injured, there are a couple of mistakes you want to avoid so that those actions don't serve as a detriment to your case.
1) Avoid Speaking to Insurance Companies
First off, be careful about talking to the defendant's insurance company or the defendant because anything you say will be used against you. You don't want to talk to the insurance company before you at least consult with an attorney.
2) Don't Delay When Hiring an Attorney
Another common mistake we see is people delay in reaching out to an attorney. Whether or not you want to retain the services of an attorney, you should at least seek that consultation. Our consultations are free at Callagy Law, so go ahead and take advantage of that. Consult with an attorney. Know your rights.
3) Document Any Evidence
Also document the evidence. Take pictures of the damage to your vehicle. If you're injured, if you have bruises or cuts, document those. As you know, when the months and weeks go by, these injuries will fade so you want to document them. You want to make sure that you're seeking the treatment that you need. Delaying too much in receiving treatment is something that can be used against you. The insurance company is going to say they don't believe that you were injured because, if you were, you would've gone to the doctor sooner.
If you have any questions about what to do after a car accident in New Jersey or any other questions related to personal injury in general, please give my office a call. I'd love to help you.
---
Were you or a loved one injured in a crash and have questions about the 3 common mistakes made in car accident cases? Contact our experienced Car Accident Lawyers today for a free consultation and case evaluation.
We don't just care about the law. We care about you.
Like Us on Facebook