Part 1: Understanding the Attorney / Client Relationship in Healthcare Recovery
The relationship between the medical provider and the healthcare recovery law firm is not a typical attorney / client relationship. Often, the attorney / client relationship is one where the client–perhaps begrudgingly–hires an attorney to perform services, which might be quite expensive, to assist the client to get out of or to minimize the effect of some sort of legal difficulty. Even the typical attorney / client relationship that is ongoing, where the attorney serves as a general legal counsel to the client, is different. In healthcare recovery, the law firm performing the arbitration and litigation work is an integral part of the medical practice's revenue stream. Indeed, the business side of any medical practice requires a legal team to complement its billing and collection efforts, and this team needs to serve as a trusted advisor to the practice for all things related to recovery from insurance carriers. As a result, it is important to examine closely the nature and circumstances of this relationship and how it can succeed or fail.
As the Executive Director of Healthcare Recovery at Callagy Law, I often ponder the relationships we have with our myriad clients. Callagy Law represents hundreds of clients, across all categories of medical practice. From hospitals, surgery centers and imaging centers, to surgeons, chiropractors and DME providers, Callagy Law represents all manner of healthcare provider, across all categories of claims against private insurance carrier payers. Callagy Law personnel interact with these providers in various ways and under a variety of circumstances, and this wide clientele comes with a wide variety of temperaments and personality types, as well as various levels of struggle and challenge in their professional and personal lives. These are relationships that can require very fine, nuanced responses from Callagy law personnel.
A very special characteristic of these relationships is that the legal services are essentially at no cost. This, ironically, serves to complicate the relationship to some extent, rather than simplify it. PIP arbitrations—those that arise out of motor vehicle accidents—cost the provider nothing because the carrier pays the filing costs and attorneys fees. With respect to other areas of recovery, such as Workers' Compensation, Commercial Insurance and PLIGA claims (the one category of PIP where the "carrier" does not pays costs and fees) are generally pursued on a contingent fee basis. The result is monetary recovery for the provider at essentially no cost—in other words, found money. This creates an interesting dynamic, where the client initially can be ecstatic about recovery, but then develops expectations that might be misplaced or unwarranted, possibly resulting in disappointment. This situation all the ingredients for a long and mutually beneficial relationship, but, if not handled correctly, can lead to tension and conflict.
As with anything else, the skills involved with customer service and client relationship building become more refined with time and experience. The first time someone loses a customer or client, typically there is one of two reactions, both of which, though possibly accurate, exist at very superficial levels. The first is depression, a sense that I failed, a sense that the client must have left because of something I failed to do or not do. The other is anger at the client, a sense that they were not a good client anyway, or they were difficult to deal with, or they left for some reason other than something you did or did not do. Neither reaction is beneficial, helpful, or contributes to an understanding of the relationship and why it failed, or whether the departure even was a failure.
"The customer is always right," true, but "The customer is not always right." Both of those maxims coexist in reality, and a good, competent builder of client relationships must act in light of the truth of both of those axioms.
Relationships are not easy to manage, especially in healthcare recovery. To manage these relationships well requires managing expectations, ensuring the client appreciates the positive results you bring to their bottom line, and does not get spoiled by the fact that they are experiencing essentially no-cost legal services that generate income for the practice. Simply doing a great job is not enough. The client needs to know you are doing a great job, and that others would not be performing at the levels you are.
Part 2: Managing Provider Expectations
In Part 1, we discussed generally the relationship between the medical provider and the healthcare recovery law firm. There, we mentioned that one of the most important aspects of managing that relationship is managing the provider's expectations, and doing so in a genuine, positive and professional way. This aspect of the relationship is the focus of this blog.
A few years ago, I visited the office of a plastic surgeon, who worked primarily out of a hospital emergency room (ER). This was in addition to the cosmetic work he did. During the course of the meeting, it became clear that he was out-of-network for virtually all carriers in all categories. With respect to Workers' Compensation patients, Commercial Insurance patients, and motor vehicle accident (PIP) patients, he had no network agreements. I also learned early on in the meeting that he had little or no knowledge or experience with healthcare recovery arbitration or litigation. In light of my knowledge of how state laws and regulations tend to favor reimbursement for treatment in the ER context, I realized there was a very significant amount of money his practice was leaving in the hands of insurance carriers, and I told him so. When I informed him of this at the meeting, he simply laughed, probably thinking I was exaggerating.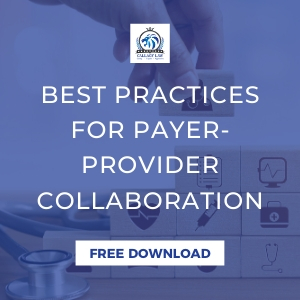 We reviewed his claims, going back several years, and within a very short period of time began to recover first tens of thousands, and very soon hundreds of thousands, of dollars. When I checked with our team as to how the doctor was feeling about the recoveries, I was told that each time he is called regarding another recovery, he simply laughs. Needless to say, the doctor, his wife, and his billing personnel were thrilled. Callagy Law was thrilled. Everyone was happy. Everyone celebrated and deserved to celebrate, because money that rightfully belonged to the medical practice had been returned to the medical practice. This is the honeymoon phase of these relationships.
The influx of money during this phase tends to be rapid and substantial. But honeymoons end, and a time comes for the marriage to begin. In healthcare recovery, this means settling down after some initial elation, and developing a sense of what is recoverable and under what circumstances.
I am pleased to report that our relationship with this plastic surgeon is still deep, meaningful and mutually beneficial, despite the fact that the recovery process has slowed down. It is important to note, though, that these things do not occur naturally. It is up to the healthcare recovery firm to ensure that the provider understands the nature and circumstances of the recovery process, and that going forward recovery is more a matter of an improved revenue stream, rather than a windfall.
In that same year, I met with 2 principals of a very large medical facility, for whom Callagy Law had recovered extraordinary amounts of money. In this meeting, one of the principals stated that they needed claims we were working to settle more quickly. I told them I understood and would speak to the Callagy Law team about expediting settlements. The other principal then added that they wanted the settlements to be larger than they have been, meaning the settlements, as a percentage of the billed charges, needed to be greater. Although I was sure they already knew what I was about to say, I had to say it anyway.
"You know those 2 things generally do not go together, don't you? Usually, if you want money quicker, you have to accept less of it. Obtaining more and obtaining it quicker are usually in conflict."
Even though what I was stating was obvious to everyone in the room, it was important for me to state it. This is what managing expectations is all about.
>> If you are a medical provider in need of the services of a healthcare recovery law firm, contact the team at Callagy Law today.