More than half (55%) of Americans do not have a will or other estate plan in place. It can be an overwhelming process, and no one wants to contemplate their own mortality. However, when you do not make your last wishes known and make provisions, it can leave your estate, and your family, in a state of chaos. To prevent any confusion or discord, it is important to take the time to plan now. We know it can be complex, so if you have NJ estate law questions, we have answers!
Common NJ Estate Law Questions
Q: What exactly is a will? 
A: A will is a legal document that details a person's final wishes in terms of assets and properties. In it, people often name an executor to carry out their wishes, a person to manage property left to minor children, to determine how taxes and debts will be paid, provide for pets' care, and back up a living trust.
Q: What happens if someone dies without a will? 
A: If a person passes away without a will, it is called dying "intestate." Potential heirs do not have a say in the assignment of assets and/or properties. In these cases, the estate goes into probate, where the court uses NJ laws to determine who inherits what. Without a will, probate can be lengthy and potential heirs can become quite frustrated and even angry with the distribution of assets.
Dying intestate may also leave key loved ones out of the process. For example, if you wish to leave assets to an unmarried partner, they may not be recognized by the court as an heir. 
Q: What is an executor of estate?
A: As mentioned, an executor is a person designated to carry out the terms of the will. They have a number of responsibilities, including: finding the deceased's assets and managing them until they are distributed, filing the will with the local probate court, handling details like canceling leases and credit cards and notifying the Social Security Administration of the person's death, notifying creditors, establishing an estate bank account, using estate funds to pay ongoing expenses (e.g., mortgage), paying taxes, and supervising the distribution of property.
If there is no will, the Surrogate (i.e., the judge at the county's Surrogate's Court) will appoint an administrator of the estate to act as executor.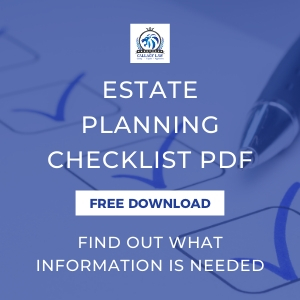 Q: What is probate?
A: Probate provides a process by which the deceased's assets are passed to others. The executor must provide the original will to the Surrogate's office, as well as a copy of the official death certificate, list of next of kin, addresses/ages of any minors, and, in some cases, a witness who signed the will.
The Surrogate has to recognize the will as valid. Then, the executor or administrator is authorized by the court to represent the state and given a Surrogate's Certificate stating that they have the authority to carry out the terms of the will. Probate can last months to years, depending on the complexity of the estate – and of course, whether or not there is a will. 
Q: How does the executor of estate pay bills/debts/taxes? 
A: The executor may withdraw up to 50% of the funds held in the deceased's NJ bank accounts when they have a Surrogate's Certificate. It is important that they then place this money in an escrow account for the estate, which they will use to pay and receive funds related to the estate. 
Q: Who can answer all of your NJ estate law questions – and help you start planning?
A: Contact Callagy Law for assistance with your estate planning needs. We are happy to walk you through the ins and outs of wills, trusts, and other legal mechanisms to ensure that your last wishes will be carried out. 
Dying intestate can leave your survivors in a difficult state. Give yourself, and them, peace of mind by ironing out these details now. Contact Callagy Law today