Odds are that, at some point in your life, you will be involved in a car accident. It's a stark statistic, but according to studies, 77% of drivers have at least one accident in their lives. If we're lucky, it's a fender bender. If we're lucky, we have to deal with a crumpled bumper or some broken tail lights. But in many cases, we're left to deal with injuries. If that's the case, it's definitely the time for when to get an attorney for a car accident. And, again, if we're lucky, those injuries are minor. But tens of thousands of people are seriously injured in accidents every year in New Jersey, and, tragically, hundreds more do not survive.
What if you are one of them? You may worry about New Jersey car accident lawyer fees – but what is the cost of not receiving expert legal counsel?
When to Get An Attorney for a Car Accident
If you are involved in a minor accident, you likely do not need a lawyer. Auto insurance is usually sufficient to cover vehicle damage and PIP is sufficient to cover medical expenses for minor injuries. However, the time for when to get an attorney for a car accident may arise if:
You sustain serious injuries. These can include head, neck, back, or spinal injuries, displaced fractures, internal bleeding, organ damage, loss of limb, etc. The cost of treating these injuries (in addition to time you must take off work) can exceed your PIP coverage.
There is a fatality. If you've lost a loved one or the other driver was fatally injured, consult an attorney to ensure your legal rights are protected.
The accident occurred in a construction zone. The fines and penalties for accidents in construction zones are much greater, given the risk to road crews. When accidents involve striking a worker, for instance, contact an attorney immediately.
The police report is inaccurate. A report that incorrectly finds you at fault can affect your ability to settle a claim.
Other parties retain lawyers. If, for example, your insurance company or the other driver has an attorney, it's important that you, too, have sound legal counsel.
There are insurance issues. Whether the other driver didn't have insurance or your insurer is claiming you didn't pay premiums or have adequate coverage, give us a call. We can help you clarify the conditions of your policy – and fight back if your insurer is not acting in good faith.
When people imagine hiring a New Jersey car accident lawyer, fees are a top concern. They also picture court dates, judges, and juries. Yes, it can come to this. However, most cases are settled through negotiations. An attorney can be invaluable during this process. Insurance companies are concerned with making a profit – they are not concerned about your physical or financial well being. They will often offer a low ball settlement amount. Their goal is to get you to go away as quickly and inexpensively as possible.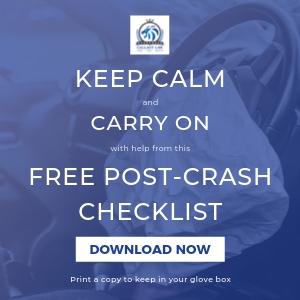 Even if an offer appears attractive, you must consider whether your injuries will worsen, whether you will need more extensive and/or ongoing treatment, whether you will be out of work for an extended period of time, and other major issues. You can quickly exhaust a small settlement with medical bills alone.
Your attorney can help you assess the "value" of your case – that is, the level of compensation to which you are entitled. Callagy Law's team has extensive experience in personal injury law and auto accidents specifically. We have never backed down when negotiating with insurers, and we never will. Our priority is ensuring you receive a fair settlement. If that's not possible, we are ready to fight for you in court.
If you try to negotiate by yourself, you could be leaving thousands of dollars on the table – money you need to recover and move forward.
New Jersey Car Accident Lawyer Fees
Here's the good news: Callagy Law's personal injury attorneys work on a contingency basis. This means that we do not get paid unless and until you receive a settlement or judgement. We also offer a free consultation; this allows us to meet you, talk with you about your case, and determine the best next steps.
If you have been injured, the time is now for when to get an attorney for a car accident. Know your rights – and contact the team at Callagy Law to help you protect them.