Think about the following scenario: an individual is experiencing worrisome symptoms. Numbness in face, arm, or leg, especially on one side. Sudden confusion. Difficulty speaking and/or understanding speech. Dizziness. Loss of coordination and balance. Understandably frightened, they go to the emergency room. It is a massive stroke. With prompt diagnosis and proper treatment, this individual is on their way to recovery. It will be a long road, but that initial intervention was, truly, a lifesaver. 
However, physicians like the ones who treat patients in the above scenarios are more and more at risk of being underpaid by insurance carriers due to network- and/or contract-related co-pays, deductibles, and restrictions. With New Jersey being one of the top nine states with strictly regulated balance billing allowances, providers responsible for treatment like that outlined above are often unfairly under-compensated for their lifesaving work.
What Is the NJ Out of Network Law?
In part to address this issue, Governor Philip Murphy signed the New Jersey Out of Network Consumer Protection, Transparency, Cost Containment and Accountability Act in 2018. Among other requirements, the Act imposes limitations on balance billing. Often referred to as the NJ Out of Network Law, the Act states:
If a patient receives at any health care facility either (1) medically necessary services on an emergency or urgent basis, or (2) "inadvertent out-of-network services," the facility and health care professional may not bill the patient for costs in excess of the patient's deductible, co-payment, or coinsurance but may bill the patient's carrier for such costs.
The intent of New Jersey legislature was to protect consumers, build more transparency into healthcare billing, and provide a specific mechanism for lifesaving, out-of-network providers to be paid for their services.
However, many medical providers may find the legislation frustrating, and even limiting in their ability to pursue reimbursement. This is in part due to a misunderstanding and under-utilization of the law, and partly due to the strict time frames in which the law requires requests for additional reimbursement be submitted.
How the Law Sparks Mandatory Arbitration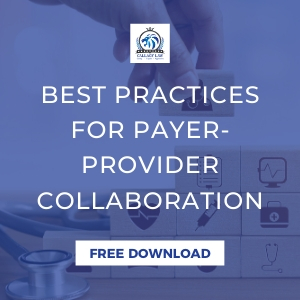 The mechanism that the law has created is a mandatory arbitration process, wherein providers and insurers can "resolve out-of-network billing disputes for inadvertent and/or emergency/urgent out-of-network services." The arbitration paperwork may be submitted by a provider's office, or by an attorney, with the arguments written in applying for arbitration decided upon by an arbitrator "on the papers" (without oral argument).
It would seem that provider offices could make good use of the legislation and arbitration by making these applications themselves. However, consider this:
To date, 357 cases have been heard
Of these, 150 were decided in favor of the providers and 207 were in favor of carriers (a 42% win ratio)
Callagy Law currently boasts a win ratio of over 85% in favor of providers
If you are a provider struggling with the terms of the NJ Out of Network Law and making the most of your arbitration rights under the law, please contact Callagy Law. We know that your profession is vital in safeguarding the health and well-being of New Jersey's residents, and we want to ensure you are properly compensated for providing effective, compassionate treatment.
We will represent you aggressively, tirelessly, and passionately – and with the same commitment you demonstrate to your patients. No one wants for patients to suffer, and the concern for their physical and financial well-being is understandable. However, Callagy Law is dedicated to helping providers to not only keep their doors open but also run a prosperous business for themselves and their families.