Workers' Compensation Claim Timeline
Were you recently hurt and have questions about the workers' compensation claim timeline in New Jersey? Watch this video for guidance.
Question:
How long will it take to resolve my workers' comp claim?
Answer:
A question that we often get is, "If I file a claim petition in New Jersey for an injured worker, how long is it going to take to resolve? When am I going to see some compensation for the loss that I've suffered?" There is no right answer to that. Once you file a petition, it can take several months, a year or two years, but on average what we seem to see is that it takes a year to two years. There are instances where cases take several years, for whatever reason, especially if the petitioner, the injured worker is treating, but on average that seems to be the time frame. The best thing to do, of course, is talk to an attorney so they can give you some case-specific advice and tell you exactly based on your needs, based on your fact pattern, how long it may take. If we can be of any help, please feel free to reach us at Callagy Law.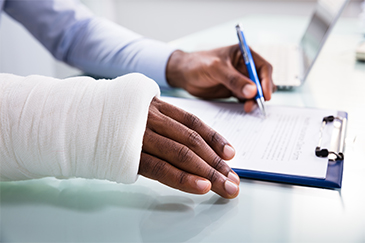 ---
Were you injured on the job in New Jersey and have questions about the workers' compensation claim timeline? Contact an experienced
workers' compensation attorney
at Callagy Law today for a free consultation and case evaluation. We can help get your life back on track. Like Us on
Facebook