Why You Need a Workers' Compensation Attorney
Watch this video about why you need a workers' compensation attorney in New Jersey. Then call Callagy Law for a free consultation.
Question:
Why do I need a lawyer for a workers' compensation claim?
Answer: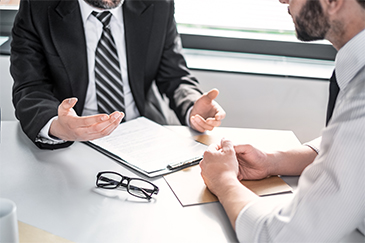 Recently, we had a potential client call and ask candidly, "Why is it that I even need a lawyer for a workers' compensation claim in New Jersey?" The answer to that is you never really need a lawyer in that you can file a pro se petition, that is you can file a petition on your own behalf. However, there are many nuances in the law. For you to have a strong claim, you need a lawyer to build that case for you to make sure that everything is in place before the claim is properly prosecuted, and for that, legal guidance is really key. The best thing to do is approach an experienced attorney to help advocate for you during this time. If we can be of any assistance, feel free to reach us at Callagy Law.
---
Were you injured on the job in New Jersey and have questions about why you need a workers' compensation attorney? Contact an experienced workers' compensation attorney at Callagy Law today for a free consultation and case evaluation. We can help get your life back on track. Like Us on Facebook